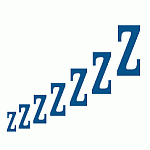 Sleep and rest are important for everyone, without it the risk of a range of health issues, including heart disease, stroke, depression, diabetes, hypertension, and cancer rise. For people with epilepsy, sleep problems can be especially unsafe, possibly triggering seizures and impacting general seizure control.
A study published in Epilepsy Research (May 2016 Volume 122, Pages 91–96) explored the link between insomnia, seizure control, and quality of life among 207 individuals with epilepsy. All participants completed surveys; in addition they supplied data in relation to their sleep patterns, mood and demographics. The results showed that 43% had clinically significant insomnia and 51% had mild insomnia. Average scores on the Insomnia Severity Index (ISI) were significantly worse for those with continuing seizures, and more severe ISI scores related strongly with worse quality of life.
Mean ISI scores were significantly worse for those with (y)ounger age, shorter length of epilepsy, use of sedative/hypnotics, medical and sleep comorbidities, delayed sleep timing, extreme sleepiness, and depression were all associated with more severe insomnia. Those with unexpected health care visits over the most recent four weeks had worse insomnia. After adjustment for these variables, more severe insomnia remained notably associated with lack of seizure freedom and with worse quality of life. 
Insomnia is common in epilepsy, and is associated with short term poor seizure control and worse quality of life. Future studies must evaluate cause-and-effect relationships. Assessment of insomnia may be important in the comprehensive care of epilepsy and may impact on the control of epileptic seizures.
Source:  Neurology Advisor