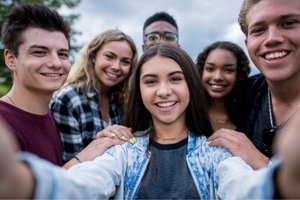 Researchers in Dublin City University's School of Psychology are seeking feedback from young people with epilepsy aged 18-25 for their study focussed on living with and managing a long-term health condition when entering adulthood.
The research will not be focussed solely on epilepsy and will be seeking feedback from those with different types of long-term physical conditions such as diabetes, cardiovascular, other chronic neurological conditions, chronic pain, and other long-term conditions.
The study will also seek feedback from young people without a long-term health condition to compare their experiences on various aspects surrounding emerging adulthood and to assess the impact a long-term health condition may have on employment, education, the process of moving away from the family home, and the transition to adult healthcare.
It is hoped that the findings will gather vital information and help to inform healthcare services and healthcare professionals in implementing appropriate support systems for those entering adulthood who are living with a long-term health condition.
Participation in the study is entirely anonymous and involves the completion of a survey which will take approximately 10 – 20 minutes to complete. You can complete the survey by visiting the link on the DCU School of Psychology website below:
https://dcupsychology.fra1.qualtrics.com/jfe/form/SV_0CBdA3Okt1qsWCq
If you have any further questions on this study, please contact Orla Mooney on orla.mooney7@mail.dcu.ie.