As you know, in the lead up to Purple Day® 2021, we launched the #PurplePatchForPurpleDay challenge.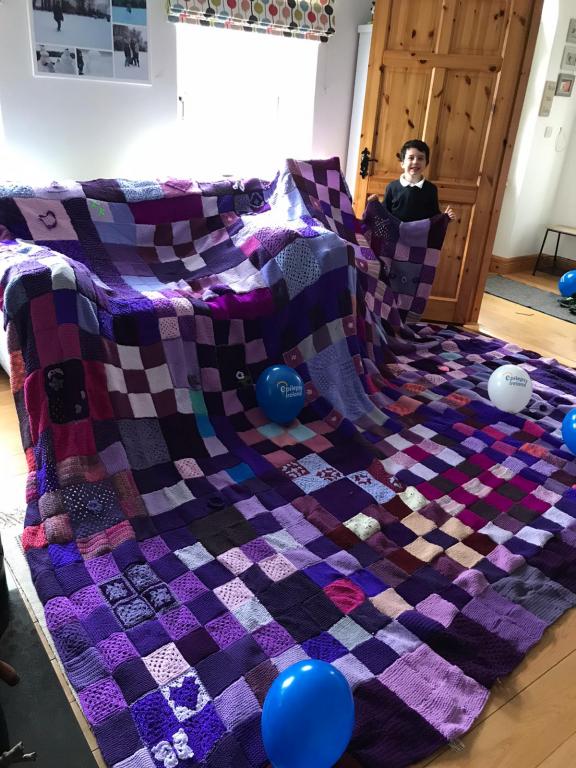 This challenge asked people to stay safe in lockdown and do a little bit of knitting for the person with epilepsy in their lives or to just lend a hand to help raise awareness in the lead up to Purple Day®. 
All we can say is WOW!!!
Over 1,000 patches were received; some of which came with heartwarming notes of how the challenge really kept people's minds at ease during these difficult times and some notes on that special person with epilepsy for whom the patch represented. 
We would like to thank everyone for taking part in this and we hope you enjoyed it. A special mention to our Community Resource Officer, Veronica Bon, who devised this idea and even sewed the patches together with the help of a friend. 
Also a huge thanks to the children of Kilkishen National School for unveiling the finished patch for us. Such an effort deserved a bright occassion for the unveiling and with schools one of the few public places where people can gather, the children certainly provided this for our celebrations for #PurpleDay in Ireland. 
The slight issue was that there was so many patches that it just proved a bit too heavy for little arms!! You can see the pics of the finished patch alongside this article. 
If you would like to contribute to our Purple Day® fundraising efforts, please click here and drop a pin to turn Ireland Purple.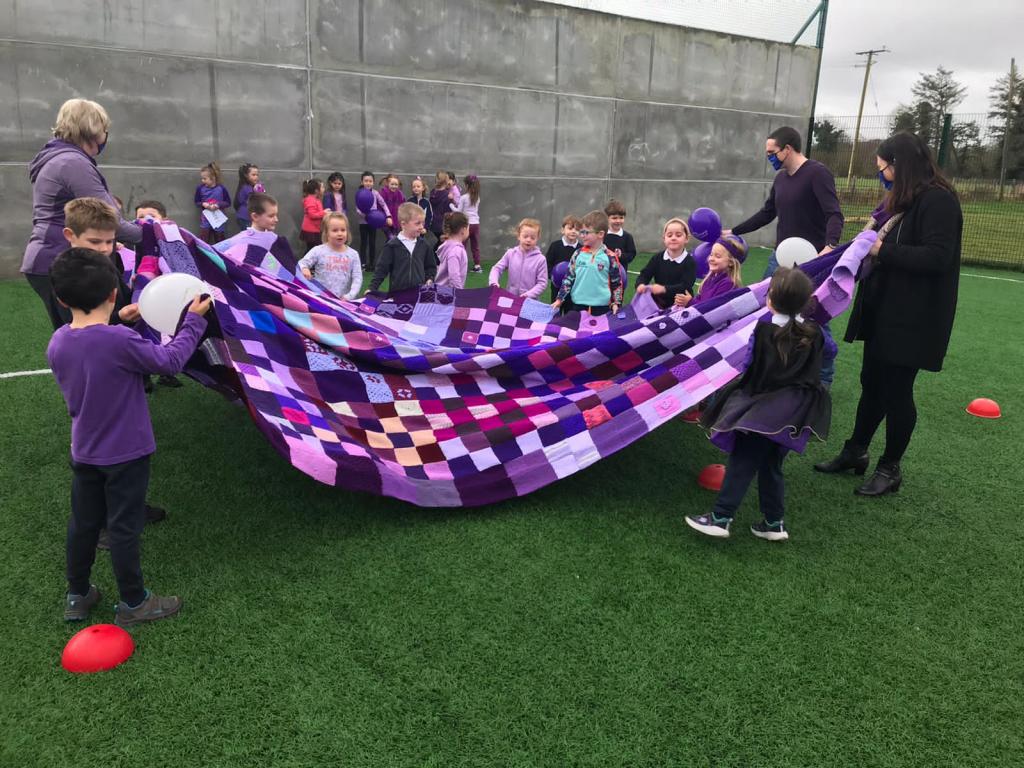 About Purple Day®
Purple Day® is an international grassroots campaign founded by Canadian woman,Cassidy Megan. The day sees people across the world encouraged to wear purple in the name of epilepsy awareness and well-known buildings across the globe also light up purple in recognition of the estimated 50 million people living with epilepsy across the globe.
Globally, the day takes place on March 26th. However, the day is being celebrated in Ireland this year on March 25th. It was identified by Epilepsy Ireland that the day was landing on the same day as Daffodil day and we know that many of our supporters would like to support both days and we therefore decided to lead the global awareness raising by moving Purple Day® in Ireland to March 25th.
Purple Day® is a Registered Trademark of The Anita Kaufmann Foundation.
For more on Purple Day®, see Purpledayeveryday.org.