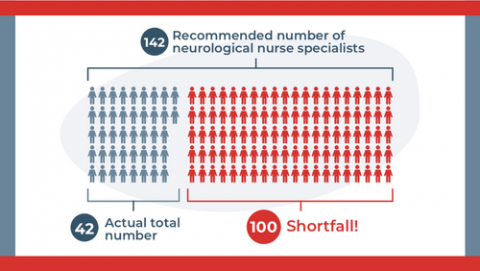 The Patients Deserve Better campaign is set to brief TDs and Senators in Dáil Eireann this week to press the need for investment in Ireland's neurology nurse specialist capacity.
The campaign has been running since last year and is being coordinated by our colleagues in the Neurological Alliance of Ireland.
Ireland currently has a shortfall of 100 neurology nurses and the campaign is seeking to press Government and policymakers to address this shortfall.
As a member of the Neurological Alliance of Ireland, we have supported the Patients Deserve Better campaign since it began and a number of our volunteers have contributed to the regional launches of the campaign which have been taking place over the last number of months.
We look forward to attending Wednesday's briefing in support of the campaign and hope to see many TDs and Senators in attendance.
If you would like to see your local TD & Senator attend, visit the NAI website and fill out their contact tool to encourage your local representative to attend.
If you have yet to add your voice to this campaign, you can do so by visiting the Patients Deserve Better campaign website.