Wednesday, December 15, 2021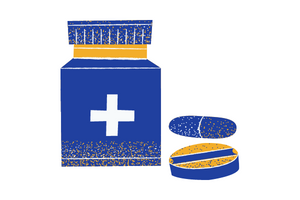 A new epilepsy medication developed for the treatment of focal-onset seizures in adults has moved a step closer to being reimbursed in the UK.
ONTOZRY® (also known as Cenobamate) has previously posted positive results regarding its efficacy in the treatment of these seizures through clinical trials with 40-64% of patients (depending on dose) experiencing a 50% drop in the frequency of their seizures during 3 months of treatment compared with 26% of patients taking placebo.
The National Institute for Health and Care Excellence (NICE) in the UK recently issued a positive recommendation for the use of Cenobamate for treating adults with drug resistant focal-onset seizures. The positive recommendation means the drug is a step closer to being reimbursed for suitable patients with epilepsy in the UK.
This development is of keen interest to Epilepsy Ireland as we will be advocating for the drug to be reimbursed in Ireland – i.e, that it would be available under the medical card, Drug Payment and long-term illness schemes.
We have been in regular contact with the manufacturers of ONTOZRY® about their plans for reimbursement in Ireland and we now understand that they have submitted an application to the National Centre for Pharmacoeconomics – marking the beginning of the process to have the drug reimbursed in Ireland.
This is a lengthy process in which the evidence surrounding the use of the drug is assessed; whether it is filling a treatment gap; and considerations is given to the cost-effectiveness of the medication. As part of this process, Epilepsy Ireland will be invited to make a submission in 2022 about the prospect of the drug being reimbursed. As noted, we will be supporting ONTOZRY®'s reimbursement as it will present a further evidence-based treatment option for patients living with refractory focal-onset seizures.
The drug is currently available in Ireland under a compassionate access scheme and that will remain in place until the reimbursement process in Ireland has concluded. This means that neurologists can prescribe the medication to suitable patients and their patients will not have to pay for it – despite the fact the drug has yet to be reimbursed.
In anticipation of making our submission supporting the reimbursement of ONTOZRY® (Cenobamate), we would be interested in hearing from those who may have been prescribed the drug under this compassionate access scheme.
This direct experience will be vital in helping provide further information as part of our submission in support of ONTOZRY®'s reimbursement in Ireland. If you (or a family member) has been prescribed the drug and would like to help, please email our Advocacy & Communications Manager, Paddy McGeoghegan on pmcgeoghegan@epilepsy.ie.
If we receive any further update regarding the prospective reimbursement of ONTOZRY® in Ireland, we will post them to our website and social media channels. If you require any support or advice regarding your or your family member's epilepsy, please do not hesitate to get in touch with your local Community Resource Officer.