Tuesday, November 6, 2018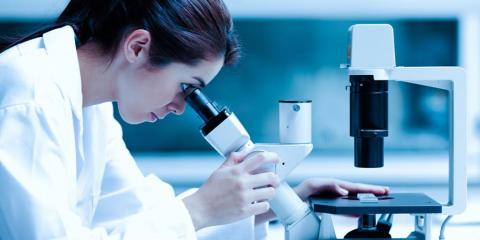 A new research grant has been awarded to  Royal College of Surgeons in Ireland under the 2017/2018 round of the Epilepsy Ireland Research Funding Scheme. This project will again open up new possibilities and most importantly has potential to deliver tangible benefits for patients with autoimmune epilepsy. 
This latest grant means that since the establishment of the Scheme in 2009, Epilepsy Ireland have now committed over €1million in funds to Irish epilepsy research! In total, we have funded 11 Irish based projects since 2009 at RCSI, Trinity College, University College Dublin and other research institutions.
This latest project lead by Prof Gianpiero Cavalleri (The Microbiome As An Environmental Trigger For Autoimmune Epilepsy ) has been co-funded by the Health Research Board under the Medical Research Charities Group Joint Funding Scheme. In total 14 new projects have been supported to the tune of €3.2 million. 
Project explained by Prof Gianpiero Cavalleri
Autoimmune epilepsy is a rare form of drug-resistant epilepsy characterised by frequent seizures in later life. Patients may respond to immune therapy, but causation of disease is poorly understood, and more targeted treatments are required. This gap in knowledge is the major priority for epilepsy specialists, and the area of greatest interest to patients. Recently, it was found that people with this condition often carry a set of genes related to the way the immune system sees foreign bugs. However, the majority of people who carry those genes do not develop autoimmune epilepsy. This has led to the idea that autoimmune epilepsy develops as a result of an environmental factor which interacts with this genetic predisposition. We propose that certain bacteria present in the gut (the microbiome) might be providing the environmental trigger that, alongside specific genes, causes autoimmune epilepsy.
We propose to recruit 100 individuals with a specific form of autoimmune epilepsy, and their siblings who haven't developed the disease. We will collect saliva and stool from each individual, to extract human and bacterial DNA, respectively. Using state of the art DNA sequencing techniques, we will characterise the nature and number of bacteria present in the gut of people with autoimmune epilepsy and their genetically-related, but unaffected siblings. We will compare these profiles to see if the gut of people with autoimmune epilepsy has a distinctive microbiome profile. Identifying an environmental trigger behind autoimmune epilepsy would represent a major step forward both in our understanding of autoimmune epilepsy and also for epilepsy in general, as it would represent the first link between gut microbiota and epilepsy, a link that is increasingly being made for other central nervous system diseases. In addition, it may guide a set of treatments targeting the bacteria, or the immune response to the bacteria.
Speaking about the new research project Epilepsy Ireland CEO Peter Murphy said: "With an incidence of 2 per 1,000,000 people per year, autoimmune epilepsy is a rare form of epilepsy and the project is therefore very relevant to the Epilepsy Ireland research priority area of rare epilepsies."
"This project is a new, important and potentially rewarding area of research.  Currently, knowledge of autoimmune epilepsy is weak. In the event of a significant finding, this research might lead to significant benefits for patients e.g. identifying the cause of autoimmune epilepsy or preventing severe epilepsy in a cohort who are genetically at risk. There are also very real opportunities for novel treatments that could arise from this study. The study may also generate findings that could be relevant outside of epilepsy.
"The project received excellent reviews from international experts, and we are confident in the quality of the proposal and the team involved who have very well established track records and a history of previous successful collaborations. In addition to scientific quality, we are interested in a proposal's "potential to deliver tangible benefits/ outcomes to the lives of people with epilepsy".