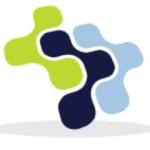 On International Epilepsy Day today, the HSE's Chief Information Officer, Richard Corbridge will announce details of the HSE's new Epilepsy Lighthouse Project. The announcement will be made at Epilepsy Ireland's Epilepsy Research Explained event this evening at the RCSI in Dublin.
The Epilepsy Lighthouse Project is one of three such projects that will be launched in 2016 in order to better describe the benefits that technology and electronic health records can offer to patients.
Through the Epilepsy Electronic Patient Record, epilepsy already has a technology programme underway that when complete will offer all patients with epilepsy and the clinicians who treat them a more efficient and truly personalised treatment pathway for managing their condition using technology-based solutions.
Through investment in 2016, a number of new elements will be introduced:
Genomic sequencing of an individual patient; this would allow scientists to read genetic codes so they can make comparisons between normal versions of a gene and disease-causing versions of a gene thereby assisting in developing a treatment and care pathway. Initially, 50 children with epilepsy and 50 adults with a diagnosis of both Intellectual Disability and epilepsy, will have their genome sequenced, with the emphasis on measuring the impact that genetic testing has on the patient's care and treatment. It is hoped that the pilot project will lead to a new model of treatment and care that would include extensive genetic testing in future. 
The introduction of 'patient reported outcomes' whereby the patient can report to their treating clinician, via a patient mobile portal, specific and personalised information on their seizures, quality of life, and medicine compliance. This effectively allows the patient to interact directly online with their own electronic health record.
Improved clinical analysis where clinicians can use aggregate data to analyse and gather insights for the wider patient community to inform future care and population health.
The RCSI will deliver this LightHouse project as a collaborative research project with HSE and eHealth Ireland. Other partners including Epilepsy Ireland will continue to be significantly involved in the delivery of the project.
The advantages of using technology-based solutions in healthcare are two-fold. Firstly, it enables the healthcare system to deliver safer and more efficient services for patients. Secondly, it provides clinicians who deliver patient care the technology needed to solve complex medical problems.
Minister for Health Leo Varadkar said, "During the recession, our health service fell behind when it comes to information technology. The economic recovery gives us the opportunity to catch up. As Minister, I have increased the ICT budget by 40% to €55m. I want this to be sustained and increased further over the next few years".
Videos from this evening's event will be available shortly on www.epilepsy.ie