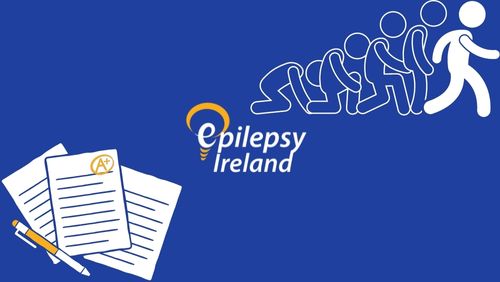 09 Mar 2023
If you're aged 18-24 and living with epilepsy, why not join us for our Monthly Meet-Up (MMU)?
Young adulthood can be a challenging time for those living with the condition – people can be facing exams; experience increased independence; starting out in their careers; or building new relationships. The natural stresses and anxiety that this can bring, can have a knock-on effect on a person's epilepsy.
At this special online meet-up, you'll meet with others of a similar age who are living with epilepsy. You will have an opportunity to discuss how you are getting on with your condition and can discuss any challenges or experiences you may have on various aspects of young adulthood – and hear about and learn from the experiences of others.
The monthly meet-up will be facilitated by Epilepsy Ireland Community Resource Officers Cliona Molloy and Catherine Caffrey who will be on hand to provide information & support regarding epilepsy throughout the session and with each meeting of the MMU, it is hoped that participants can lead discussions on topics and suggest key areas for discussion as part of future MMUs.
The sessions are designed to be casual, informal affairs and the primary aim is to help young people living with epilepsy to meet other young people with the condition, so if you're interested in joining us, please register at the link below. 
If you have any questions about this event and whether it would be for you, please contact Cliona by emailing cmolloy@epilepsy.ie. 
WHO: This event is for young adults with epilepsy, aged 18-24 only.
WHEN: Thursday 9th March, 7:30pm - 8:30pm
WHERE: Wherever you are, via Zoom!
REGISTRATION: To register for this event, please visit our zoom registration page.