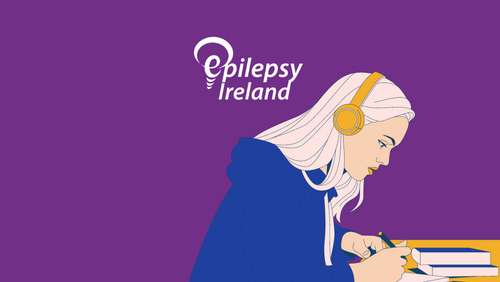 28 Mar 2023
For many people with epilepsy, their teenage years and living with the condition can bring about new challenges.  Often when a young person transitions into adulthood, this can mean changes in medication, dosage changes and breakthrough seizures. This can be a difficult time for young people living with the condition as they come to terms with living with epilepsy.  This can have an impact on emotional wellbeing and memory which are further challenges for teens who may be preparing for exams in school. 
It is of the utmost importance that a person be aware of their emotional wellbeing during these times and how this can help aid their studies. For many people with epilepsy, stress and anxiety can lead to seizures so at this event, we will have the expertise of Principal Clinical Psychologist, Dr. Brian McClean, on hand to discuss vital memory and wellbeing tips with the teens in attendance. This will also be interlinked with study skills that can help alleviate some of the stress and challenges faces young people with epilepsy. 
We look forward to meeting young people with epilepsy on the night and if you have any questions, please contact our Community Resource Officer Joanne, by emailing jlynch@epilepsy.ie.
WHEN: Tuesday 28th March, 7:30pm - 8:30pm
WHERE: Your home, via Zoom!
WHO: This event is for teens with epilepsy. Places are limited and priority will be given to those sitting Junior Cert this year or in the Leaving Cert cycle.  
REGISTRATION: If you would like to register for this event, visit our Zoom registration page.