Wednesday, November 24, 2021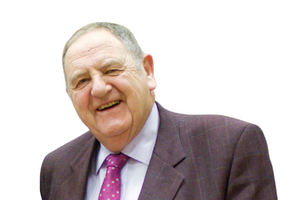 Everyone at Epilepsy Ireland is deeply saddened to learn of the passing of Bernard Hughes of Togher, Co. Cork.
Bernard was the face of Epilepsy Ireland (then Brainwave) in Cork for over 30 years. For the people of Cork, before there were Community Resource Officers, there was Bernard.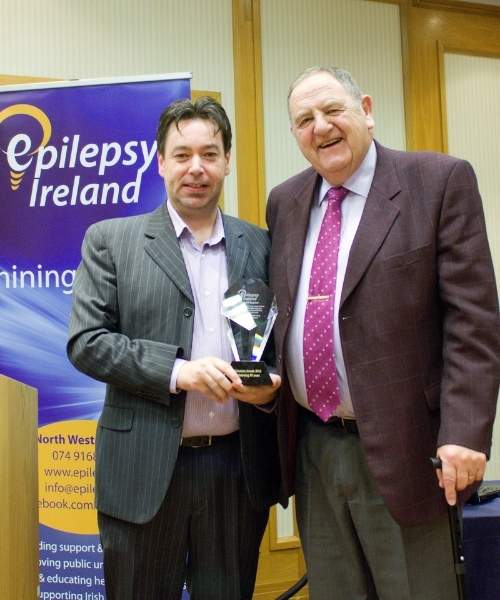 As a person with epilepsy, Bernard volunteered his experience of living with the condition to support countless others. He never shied away from talking about his epilepsy and encouraging others to do likewise, at a time when many people preferred to keep their epilepsy hidden. He was also a tireless fundraiser, raising an estimated €1 million in support of our work over his long association with our charity. Until his retirement in 2016, Bernard had worked three days a week as a volunteer, a measure of the person he was and the passion he had for the cause of epilepsy. That year, he was one of the inaugural winners of our Volunteer of the Year awards (pictured), a small symbol of his immense legacy and the high regard in which he was held by all in the epilepsy community.
Those of us at Epilepsy Ireland head office who worked alongside Bernard will fondly remember the warm welcome, the enthusiastic handshake and the copious amounts of tea & biscuits that would be offered on arrival at the old Washington St. office - followed by a meticulous discussion of recent fundraising or plans for the next quarter! His enthusiasm and personality were infectious and his passion for epilepsy never waned in retirement, remaining in contact with many of the Epilepsy Ireland team and always willing to lend an experienced ear.
A true champion of the cause, he will be sorely missed by all at Epilepsy Ireland who knew him, and the many of us that called him a friend.
Our deepest condolences to his wife Mary, children Orla, Marc, David and Kara, his extended family and huge network of friends.
Bernard will be laid to rest this coming Thursday and funeral arrangements can be found at the link below.
https://rip.ie/death-notice/bernard-hughes-togher-cork/477053
Ar dheis Dé go raibh a anam.