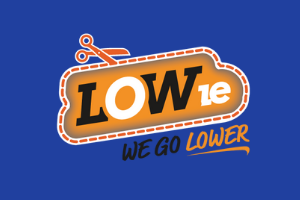 We are delighted to formally announce details of a new member benefit which will be extended to all existing membership packages and to all new members joining Epilepsy Ireland.
We are offering this new benefit with the fantastic support of Low.ie.
Low.ie are market leaders in sourcing the best mortgage protection, life insurance, serious illness cover and income protection for their customers.
The details of the benefit which Low.ie will be offering members of Epilepsy Ireland are as follows:
A 20% discount on the premium of all life insurance and mortgage protection cases for members (these discounts will be applied to the lowest quoted life insurance company premiums).
One-month free cover – which means Epilepsy Ireland members would begin payment from the second month.
A €50 voucher for Homestoreandmore once the policy is activated.
In addition to the above benefit to members, Low.ie have also agreed that for every policy taken out by Epilepsy Ireland members, Low.ie will donate €5 to Epilepsy Ireland – which will then be matched by the Royal London insurance organisation. In short, €10 will be donated towards our work for every policy undertaken.
This is not the first time that Low.ie have supported our work, having organised a sporting themed fundraising night in 2019 – which featured a series of talks from Brian Kerr, Damien Duff & Kevin Kilbane. This event raised €10,000 at the time and we are delighted to be working with Low.ie once again to provide this benefit to our members.
We would like to thank all the team at Low.ie for their support and for offering such a generous package to all our members. For details on how to access this new benefit, please contact our Fundraising Manager Stephen on slowry@epilepsy.ie. 
If you would like to discuss becoming a member of Epilepsy Ireland and to review our various member packages, again please contact Stephen on slowry@epilepsy.ie. 
You can view our membership packages by visiting the 'Shop' section of our website.