Tuesday, February 19, 2019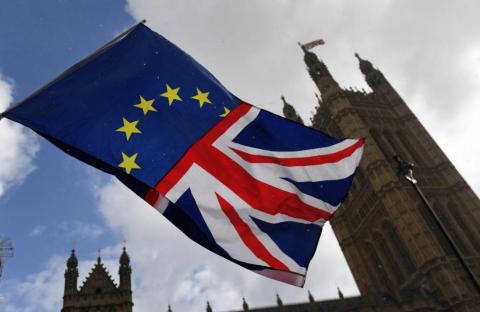 Concerns have been raised in the media in recent weeks regarding possible interruptions to the supply of essential medications in Ireland that might occur in the event of a no-deal Brexit. Currently, about 60% of all medications used in Ireland are imported from or pass through Britain.
In January, the Taoiseach said that the Government was monitoring a "watchlist" of drugs which could be subject to shortages in a no-deal Brexit. The medications on this list are not known but reports indicate that the greatest concern is around specialist drugs that have for example a short shelf life or those that require storage at very low temperatures. These special categories do not include anti-epileptic drugs (AEDs).
The government have consistently pointed out that even if there is a no-deal Brexit, there will not be an immediate effect in relation to the supply of medicines in Ireland. The government have also warned against stockpiling medications, which is something that could actually cause a supply disruption in itself.
In recent weeks, Epilepsy Ireland has reached out to all the major pharmaceutical companies who supply anti-epileptic drugs (AEDs) in Ireland, requesting a brief update on their plans to ensure supply of their AEDs within Ireland over the coming months.
The feedback we have received indicates that manufacturers have taken a range of positive steps over the past 18 months to ensure that there will be no interruption to supplies of AEDs in the coming months, regardless of what kind of Brexit occurs. Steps taken include:
Re-routing supply chains to remove the transportation/ importation via the UK
Ensuring that adequate reserves of AEDs are in place within Ireland
Relocating drug licences anchored in the UK to other European countries
The attached document (see below)contains all the written feedback received by Epilepsy Ireland from all manufacturers to date.
Based on feedback and conversations that we have had with manufacturers on this subject, we do not have any current concerns that there will be any disruption to the supply of AEDs in Ireland in the coming months. Should this change in any way, we will provide updates on our website and social media channels.
In addition, the Department of Health, HPRA and HSE have put plans in place to minimise the risks of supply interruptions. The Department does not anticipate any immediate impact on supplies following Brexit. The HPRA have requested manufacturers to immediately engage with them if they believe that Brexit may impact on their ability to supply a medicine to the Irish market. To date, no significant issues have been highlighted.
It should however be noted that from time to time, shortages in a particular medication can occur for a variety of different reasons. Both the Health Products Regulatory Authority and the Irish Pharmacy Union report information on product shortages and this is monitored by Epilepsy Ireland on an ongoing basis. For example, last week we highlighted a temporary shortage of Epilim 100mg and the steps that are being taken to ensure patient safety. These temporary shortages, unrelated to Brexit may continue to occur from time to time and EI will continue to monitor and report on these in the coming months.
Further Information:
Please get in touch with Epilepsy Ireland at 01 4557500 if you have any questions on this or any other epilepsy-related issue.