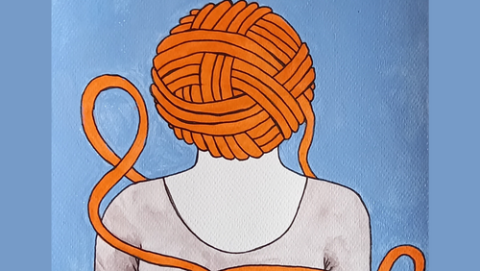 In the lead up to #EpilepsyDay, our colleagues in the International Bureau for Epilepsy launched an online art exhibition for people with epilepsy, focussed on the theme of stigma.
We promoted the exhibition on our website and other channels and encouraged those living with epilepsy in Ireland to make a submission – as we know first hand from our members, volunteers and supporters, just how creative they can be.
Pieces from across the world have been showcased as part of the online exhibition – including numerous incredible pieces from across Ireland.
In the video below, you can see some of these fantastic efforts and the inspiration and the thought process behind them.
We would like to say a huge well done to everyone featured – particularly all those from Ireland. We have no doubt that your pieces will not only speak to people on these shores, but far beyond them as well.
If you missed any of our campaign for #EpilepsyDay or the fantastic testimonies we shared in the lead-up to the day, visit the 'International Epilepsy Day 2023' section of our website.