Friday, February 10, 2017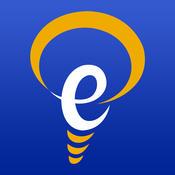 Epilepsy Ireland agrees with the approach of the report that examines the potential use of medicinal cannabis in Ireland which was published today by the Minister for Health, Simon Harris TD.
The Health Products Regulatory Authority's (HPRA) Cannabis for Medical Use – a Scientific Review, which was compiled for the Minister, makes eight recommendations. The HPRA is the state body that protects public health in relation to medicines.
Professor Tony O'Brien, Chair of the HPRA has cautiously advised for the restricted use of cannabis products for a limited number of medical conditions. These conditions include severe forms of epilepsy.
Epilepsy Ireland has long held an evidence-based position on medical cannabis. We therefore agree with the path recommended by the HPRA in the Report, which recognises that access to cannabis treatments may benefit some individual patients with severe forms of epilepsy who have unmet medical needs, while also acknowledging the absence of robust scientific data on the efficacy and safety of cannabis products.
We welcome many of the Report's conclusions and recommendations, in particular:
The circumstances in which cannabis-based products could be prescribed, namely for patients with severe refractory epilepsy under the supervision of a consultant and where prior established treatments have not been effective.
The need to differentiate between medical and recreational uses; to differentiate between different cannabis-based products and to opt for authorised medicinal products if and when possible
The need for public education and information on cannabis-based products and the access pathways that can be followed; the need to support and train relevant healthcare professionals; and the call for professional guidelines for prescribers
The inclusion of procedures to gather data on usage, side effects and outcomes; and the need identified for greater clinical research in the field
However there are a number of questions that remain unanswered in the Report, and which will need to be addressed as next steps. These include:
How the State proposes to procure quality-controlled cannabis-based products, and which products will be available.
Whether existing access to CBD products available in Ireland as food supplements will remain or be replaced
 Whether existing legislation is sufficient, or whether new legislation (including the current Bill being considered by the Oireachtas) is needed
Crucially, there is no indication as yet regarding reimbursement for medical cannabis. The treatment of epilepsy is covered under the Long Term Illness Scheme (LTIS). It is our position that should the government permit the prescribing of medical cannabis for patients with epilepsy, it should also guarantee that the treatment be fully covered under the LTIS regardless of whether the treatment is authorised or not.