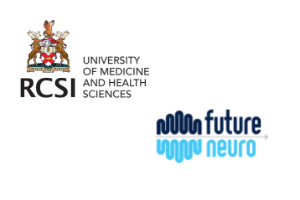 A new programme being led by our colleagues in the RCSI and FutureNeuro has been awarded €4.7m from the Marie Skłodowska-Curie Actions (MSCA) COFUND. 
The project - known as NeuroInsight - will offer 24-month fellowships in Ireland to 33 experienced researchers from around the world, who will work on projects across FutureNeuro/RCSI and also be seconded to hospital based research projects. The programme will equip this future generation of research leaders with competencies in fields such as precision medicine and artificial intelligence. As a whole, the project will aim to give these researchers increased data skills for research into neurological conditions - such as epilepsy. 
The award of this funding is of particular interest to Epilepsy Ireland and we have provided support for the application put forward to the MSCA by our colleagues in the RCSI/ FutureNeuro. We are delighted to receive confirmation that the application has been successful.
A crucial aspect of the NeuroInsight programme is how it will place patients at the forefront of research. This will allow people with epilepsy to directly contribute to the projects which the NeuroInsight fellows will pursue/ be involved in. As project partners, we will have direct contact with this next generation of researchers and we will work to equip them on engaging with patients and the public, facilitate access to people with epilepsy and their families, and encourage our members and supporters to get involved. Additionally, if a research fellow chooses a research project which is closely aligned with the activities of Epilepsy Ireland, we may also be able to support their research through a secondment or short study visit if appropriate.
Welcoming the award of this funding, our CEO Peter Murphy commented, "Through NeuroInsight, the cohort of 33 experienced research fellows will become equipped to apply deep-learning to patient data to improve our understanding of neurological disease and inform better healthcare. In addition, developing an ethos of placing patients at the heart of research will only help to deliver innovation that truly has the power to transform healthcare for the better."
We look forward to becoming further involved in this project and would like to congratulate our colleagues in the RCSI and FutureNeuro on this further success. The award of this funding is a further acknowledgement of the high quality epilepsy research infrastructure we have right here in Ireland. 
For further details on the NeuroInsight programme, you can read the full RCSI news announcement HERE.