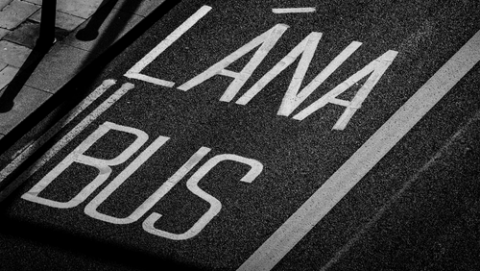 As many of our members, volunteers and supporters will know, improved access to Free Travel passes is something that Epilepsy Ireland have long advocated for.
Due to the unique accessibility issues that can be created by epilepsy – owing to the nature of a person's epilepsy – many people living with the condition can rely heavily on public transport to continue to pursue education; employment and remain socially active.
Last year in advance of the budget, Epilepsy Ireland put forward a budget proposal which we feel would address this issue. While this was not contained in the budget that was announced last year, our submission did lead to a meeting with the Minister for Social Protection and her Department Officials earlier this year.
Since that meeting, we have been in contact with Department officials and there was further correspondence from the Department seeking further information from Epilepsy Ireland on aspects of what we have put forward. This sought specific information around financial impact and systems that are in place in other countries.
Working with the Department, we supplied this further information in May. The latest Dáil reply before the summer recess notes that exploratory work by the Department on this is continuing and that further meetings will be arranged. You can see the Dáil question submitted by Deputy Patrick Costello below:
______________________________________________
For Written Answer on : 12/07/2022
Question Number(s): 602 Question Reference(s): 37240/22
Department: Social Protection
Asked by: Patrick Costello T.D.
______________________________________________

QUESTION

To ask the Minister for Social Protection if she will provide an update on her Department's consideration of proposals regarding extending free travel eligibility for people with epilepsy who are unable to drive as a result of their condition; if these proposals will be considered in the context of the upcoming budget; and if she will make a statement on the matter.

REPLY

The free travel scheme provides free travel on the main public and private transport services for those eligible under the scheme.  These include road, rail and ferry services provided by companies such as Bus Átha Cliath, Bus Éireann and Iarnród Éireann, as well as Luas and services provided by over 80 private transport operators.  There are approximately 1,034,000 customers with direct eligibility.  The estimated expenditure on free travel in 2022 is €95 million.

I am aware of an ongoing campaign by Epilepsy Ireland and recognise the issues and difficulties that can arise due to a person being diagnosed with epilepsy and who are unable to drive as a result of their condition.  I have met with representatives of Epilepsy Ireland to discuss its proposal in detail.  

Following the meeting, I asked my Department officials to examine the issues raised by Epilepsy Ireland. This work is still ongoing.  Further engagement with Epilepsy Ireland will be arranged once this exploratory work has been concluded.

I will carefully consider all submissions in relation to proposals for the forthcoming Budget.  The Government has not made any decisions in relation to measures to be introduced in Budget 2023.  The Government will finalise its consideration of the Budget in the coming months having regard to all of its commitments.  The outcome of this process will be announced on Budget Day.

I hope this clarifies the matter for the Deputy. 
While we acknowledge that the Department is continuing to explore our proposals, we also know that this issue continues to impact on people with epilepsy daily. Therefore, with budget 23 fast approaching, we have formally resubmitted our proposals to further highlight this issue and how we believe our proposals represent a way to address this matter for people with epilepsy.
Our updated proposal can be downloaded at the end of this article. We have also written to every TD and Senator in the country to highlight our proposals on this matter, seeking that they support our calls and raise the matter in the Dáil and Seanad.
Please help echo our calls by contacting your local TD and Senator and sharing your experience of how this issue is impacting on you. We have provided a template letter to use at the end of this article and you can find details of your local TD and Senator by visiting the Oireachtas website. 
Given the exploratory work which has been undertaken by the Department on our proposals through the course of this year, we hope to see positive progress on this in budget 23.
We will continue to use every avenue available to us to help progress this matter and should any further updates become available on this, we will share these on our website and social media channels.