Thursday, November 11, 2021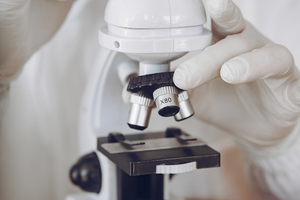 Epilepsy Ireland recently closed the application process for our 8th Research call.
Six proposals have been received from researchers across Ireland which focus on areas of research prioritised by Epilepsy Ireland and our service users. These priorities included SUDEP & mortality; cannabinoids in epilepsy; epilepsy in women; psychosocial aspects of epilepsy and genetic & molecular mechanisms of epilepsy.
Over the coming months, a detailed review process will determine which projects will ultimately be submitted to the Health Research Board for co-funding consideration under the HRB/HRCI Joint Funding Scheme. The process (outlined at the end of this article) ensures that projects supported by Epilepsy Ireland are of the highest quality and potential benefit to people with epilepsy.
Thank you to all our applicants this year for their interest in epilepsy research and thank you to all our donors and supporters who make it possible to invest in Irish epilepsy research.
Having invested over €1m in Irish epilepsy research since 2009, we are looking forward to hopefully increasing this investment in 2022 in learning more about epilepsy, it's treatment and causes. 
Research Review process
International Peer Review: November – January
Experts review, critique and score the applications
Right to Reply: Early February 2022
Researchers can address any points made as part of the International Peer Review
EI Research Committee review meeting: early March 2022
Our Research Committee rank projects based on the above and make recommendations to our Board.
HRB Submission deadline: 11th March 2022
Following Board approval, the selected projects are put forward for consideration as part of the HRB/HRCI Joint Funding Scheme. At this stage, projects on epilepsy 'compete' with projects from other health charities for the available funding.
HRB co-funding decisions: June 2022
Decision is made by HRB on which projects will be awarded funding.
Applicant notification: July 2022.
Researchers are notified of decision by HRB
Project start: November 2022
Project(s) gets underway.