Wednesday, September 8, 2021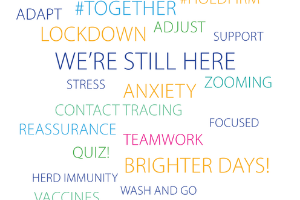 Epilepsy Ireland have published our Annual Report for 2020. 
The report offers a review of what was an extremely turbulent year due to the onset of the ongoing pandemic.
However, despite reporting on what was a difficult year for so many, our Annual Report also outlines a number of positives that happened throughout the year – including our International Epilepsy Day campaign for 2020; how we were able to invest in Irish research projects despite the difficulties; progress on our ongoing efforts regarding Sodium Valproate; and of course, highlights some of the wonderful fundraising efforts that were undertaken in support of our work by our members and volunteers.
The report also outlines how we adapted our services in the face of COVID-19 and how we continued to be there for people with epilepsy and their families throughout what was an incredibly difficult year for so many. 2020 saw an increased demand for our one-to-one support services which continued remotely throughout the year – showing how our service is something that is depended on.
We were there to answer the emerging questions about potential impacts of COVID-19 for people with epilepsy and we were there to help support them with the self-management of their condition at a time when they needed us the most. We believe that the services and supports that we offered throughout 2020 were essential to the overall national COVID response and we were immensely proud to offer these vital supports to people with epilepsy and their families.  
Despite the many challenges which came with 2020, thanks to your support, we remained focussed on our vision of achieving a society where no person's life is limited by epilepsy. With the pandemic continuing, we hope that we can continue to count on your support for the rest of 2021 and beyond.
The full annual report can be found HERE and is available for download at the end of this article.  If you have any further questions on any of the information detailed in the report, please email info@epilepsy.ie.