Thursday, September 22, 2016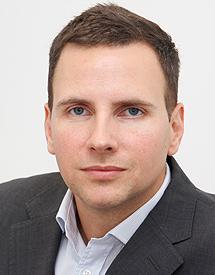 Epilepsy Ireland is delighted to announce that a new research grant has been awarded to Prof David Henshall at the Royal College of Surgeons in Ireland.
The grant of €144,484 is co-funded by Epilepsy Ireland and the Health Research Board and will support Prof Henhsall's new three-year study entitled "MicroRNAs in the mechanism of ketogenic diet therapies and as biomarkers in paediatric epilepsy".
This is the ninth project supported by Epilepsy Ireland since our Research Funding Scheme was established in 2009 and will take our investment in Irish epilepsy research to over €900,000 in that time.
The new study aims to find out more about the Ketogenic Diet as a treatment for epilepsy in children. The ketogenic diet represents an alternative treatment for many children who do not respond to anti-epileptic drugs. Studies show that altering how much fat and carbohydrates are consumed changes how the body obtains its energy. For reasons that are not well understood, this reduces the occurrence of seizures. A key problem is that only half of children placed on the diet show an improvement but at the moment there is no way to know in advance which children will benefit and which won't.
Prof Henshall's team are regarded internationally as world-leaders in the emerging field of microRNAs in epilepsy. MicroRNA's are a group of molecules found in cells which dampen down gene activity by reducing protein levels. Prof Henshall and others have found that blood levels of some microRNA are different in adults with epilepsy. They think this is because the brain makes unique microRNAs and that stress or injury such as occurs in epilepsy results in the appearance of these molecules in the blood. The team also has animal model evidence that the ketogenic diet directly alters brain levels of certain microRNAs.
The proposed research will investigate whether microRNA levels in blood samples or other body fluids (urine, saliva) can tell us which children with epilepsy will do best on the ketogenic diet. It will shed new light on how the diet works and potentially give doctors a new way to predict outcomes in advance, a development which would have significant implications for the treatment of drug resistant epilepsy in children.
The award has been made following our call for new proposals in late 2015, which led to a total of 11 applications for funding, the highest since 2012.
Epilepsy Ireland CEO Peter Murphy said "The response to the latest call for proposals was phenomenal with proposals submitted on a wide range of epilepsy-related topics from psychosocial aspects of epilepsy through to basic science. The quality of the applications was also higher than in previous years, based on the rigorous international peer review we undertook and it is regrettable that only one new project can be funded at this time. Epilepsy Ireland remains committed to investing in local epilepsy research and we believe that Prof Henshall's project has huge practical potential to improve the treatment of epilepsy in children, not just in Ireland but worldwide".
Work will commence on the new study later in 2016.