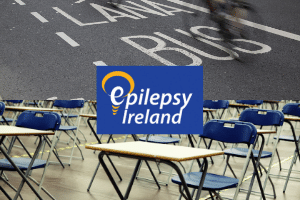 At the most recent meeting of Dún Laoghaire-Rathdown County Council, local councillors supported a motion on the issue of Free Travel for people with epilepsy and the issue of reasonable accommodations for students during state exams.
The motion was brought forward by Cllr. Séafra Ó Faoláin with the motion receiving unanimous support.
The passing of this motion follows similar decisions from Louth, Wexford & Donegal County Councils earlier this year.
Both issues have long been key advocacy matters for Epilepsy Ireland & our members and we are delighted to see the Dún Laoghaire-Rathdown County Council outline their support for same.
We hope that the decisions of local authorities in supporting these motions will see further local executives follow suit across the country and add pressure on the Government to act on these longstanding issues that have faced people with epilepsy. 
These recent motions stem from a submission Epilepsy Ireland made to the Oireachtas Committee on Disability Matters focussing on these key advocacy issues. You can read this submission HERE or download the submission at the end of this article. 
We know that many of our members, volunteers and supporters may wish to contact their local councillors on these matters and we have drafted a short email which you can send below. We would recommend that if you have personal experience of either of these issues, that you provide further context to your email and use the outline below as a template. You can find details of your local councillor on your local County Council website.
If you are sending an email to your local Councillor on this, please update our Advocacy & Communications Manager, Paddy McGeoghegan on this and indeed, whether you have received a response.  Paddy can be contacted on pmcgeoghegan@epilepsy.ie. You can see the draft email in italics below:
"Dear Cllr. X,
I hope this finds you safe and well in these challenging times for our community. I am contacting you in relation to a matter which is of the utmost importance to me and my family - and indeed, others with a connection to epilepsy across our community. 
I note with interest that Dún Laoghaire-Rathdown County Council, Donegal County Council, Louth County Council & Wexford County Council have recently passed motions supporting key advocacy issues that Epilepsy Ireland have campaigned on for years.
The motions have focussed on the provision of Free Travel for people with epilepsy and the extension of Reasonable Accommodations in state exams for students with epilepsy. They follow on from a recent submission Epilepsy Ireland made to the Oireachtas Committee on Disability Matters on these two longstanding issues.  You can read more on that HERE which will go into brief detail about these matters. 
As a supporter of Epilepsy Ireland, I am asking you to consider submitting a similar motion to our county council on behalf of the members of our community who live this this condition. I believe it would draw attention to these very important issues and hopefully, act as a catalyst for Government action on same. 
I would very much appreciate if you could let me know your thoughts/ plans on this.  Thank you for your time and I look forward to hearing from you. 
Best,"
We look forward to continuing to pursue both these issues further with Government bodies in the year ahead.