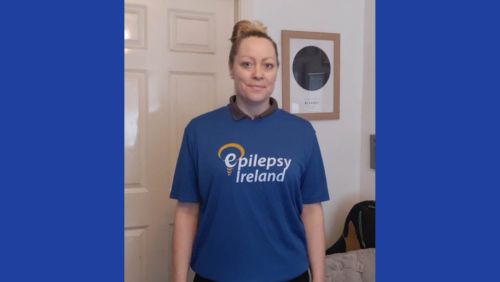 27 May 2023
Anita O'Leary from Tipperary will be taking on a serious challenge in support of Epilepsy Ireland on the 27th May!!
Irish weather permitting, Anita will be taking to the skies and then subsequently jumping out of a plane to raise funds for our work towards a society where no person's life is limited by epilepsy. 
Anita informs us that she is scared of heights so lets just say this mammoth challenge isn't going to be the easiest on her, yet she wants to take it on to raise funds for EI in the name of her daughter Aine, who is 12 years old.
Aine was diagnosed with epilepsy last year and Anita has used our services for support & information around the condition as the family & Aine continue their journey with epilepsy.
Thank you Anita for your support and we really appreciate your incredible efforts in support of our work, in Aine's name. 
If you would like to support Anita's fundraising efforts, you can make a donation directly on our website. Click the 'Donate' button below but be sure to select 'Anita's Skydive' from the drop-down menu!