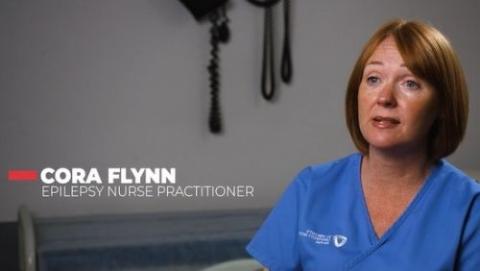 Today is International Nurses Day and is a day in which the work of nurses across the world is acknowledged and celebrated.
Epilepsy Nurse Specialists play a vital role in supporting people with epilepsy across Ireland and on this special day, we would like to thank them for their incredible work.
Unfortunately, despite the proven impact and benefit of Epilepsy Nurse Specialists, in Ireland the current numbers of ESNs are well below the recommended numbers (22 ESNs vs a recommended number of 36).
In general, Ireland currently has 42 neurology nurses. However, we need 100 extra nurses to help improve waiting lists for those living with a neurological condition.
To seek action on this shortfall, our colleagues in the Neurological Alliance of Ireland launched the 'Patients Deserve Better' campaign – a campaign which is fully supported by Epilepsy Ireland.
On International Nurses Day, we would encourage people with epilepsy to support the campaign by raising the shortage of neurological nurses in Ireland by contacting your local representatives. You can do so by visiting the Patients Deserve Better website.
You can learn more about the work of Epilepsy Nurses Specialists by watching the video below.