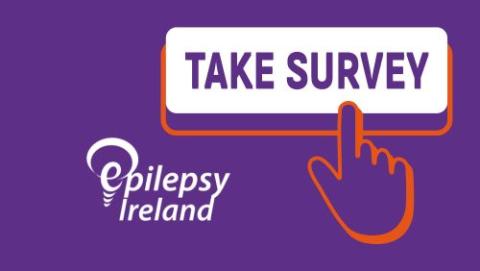 In advance of SUDEP Action Day on 18th October 2023, we have issued a new survey aimed at measuring the awareness of SUDEP amongst people with epilepsy and their family members/carers.
SUDEP stands for Sudden Unexpected Death in Epilepsy and is a rare but devastating aspect of the condition. It is estimated that between 21-44 people pass away each year in Ireland due to SUDEP each other. While there is a lot we currently do not know about SUDEP and the mechanisms which cause it, there are a number of factors we do know that can reduce a person's risk. You can learn more about these by visiting the 'SUDEP' section of our website.
Regarding our new survey, a similar survey released in 2020 found that 81% of people with epilepsy believed that SUDEP risk should be discussed with them, whether they were at high risk or not.
We are seeking to measure if there have been any changes to attitudes towards SUDEP, and to ascertain if people are more aware, given information on SUDEP is regularly shared on our website and social media channels.
We would greatly appreciate if you could complete the survey at the link below as it will provide vital insights to us as we aim to increase awareness of SUDEP on SUDEP Action Day.
You can complete the survey by visiting the 'SurveyMonkey' website.
If you have any concerns or questions around SUDEP, please do not hesitate to contact your local Community Resource Officer. You can find their details by visiting the 'Our Local Service' section of our website.
Thank you in advance for completing this survey – each response will be vital as we seek to continue our work on one of our key strategic aims; advancing strategies to reduce the risk and incidence of epilepsy deaths in Ireland. You can learn more about SUDEP Action Day and read previous testimonies by visiting the 'SUDEP' section of our website.