Friday, December 18, 2020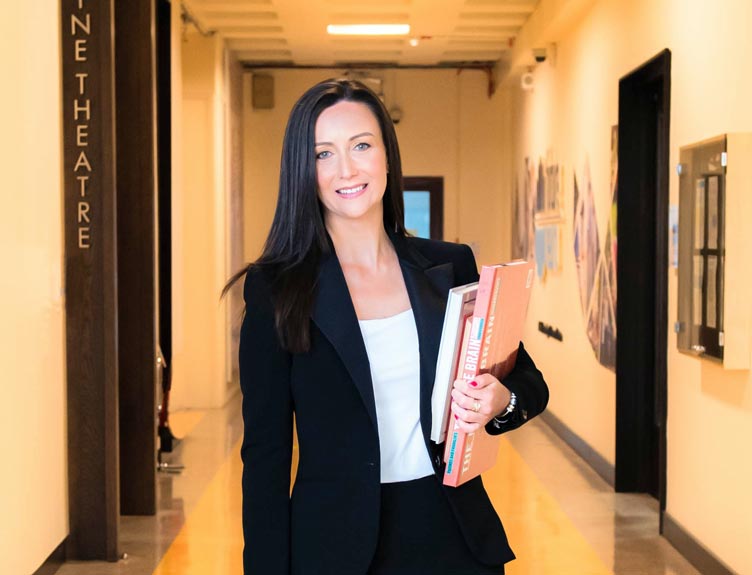 In another acknowledgement of the outstanding epilepsy researchers we have right here in Ireland, we were delighted to see that Dr. Cristina Ruedell Reschke of the RCSI and FutureNeuro has been awarded the inaugural CURE Epilepsy Cameron Boyce Foundation Taking Flight Award.
The award was established in memory of Disney actor Cameron Boyce, who sadly passed away last year due to Sudden Unexpected Death in Epilepsy (SUDEP). Since then, Cameron's parents Libby & Victor have been working to raise awareness of SUDEP and epilepsy in his memory. Their continued work led to the establishment of this award alongside the US charity CURE Epilepsy and sought research proposals from across the globe to investigate epilepsy and/or SUDEP.
Out of all the proposals that were received, it was decided that Dr. Reschke's proposal on the "Restoration of Circadian Function as a Novel Therapy for Epilepsy" would receive the inaugural award.
Dr. Reschke's research will investigate the link between circadian rhythms and epilepsy. Circadian rhythms are more commonly known as a person's "body clock". Previous research has suggested that circadian rhythms could affect gene expression; i.e. the instructions a gene gives. In epilepsy, a gene in the brain may be instructed to carry increased electrical activity, thus causing a person's seizures.
Dr. Reschke plans to investigate the link between the body clock and epilepsy and hopes that by delving into this matter further, a therapy could be devised to prevent circadian rhythms affecting gene expression.
Congratulations to Dr. Reschke and we look forward to hearing more about the research as it progresses.
For further information on this project, you can read more HERE and HERE; while further information on the Cameron Boyce Foundation can be found HERE.