Friday, September 30, 2016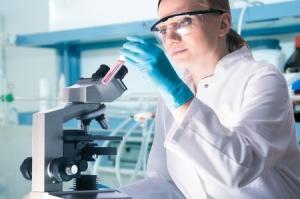 GW Pharmaceuticals reveals second positive phase 3 Pivotal Trial for Epidiolex® (cannabidiol) in the Treatment of Lennox-Gastaut Syndrome.
GW Pharmaceuticals plc, a biopharmaceutical company dedicated to developing and commercializing novel therapeutics from its proprietary cannabinoid product platform, announced encouraging findings of the second randomized, double-blind, placebo-controlled Phase 3 clinical trial of its investigational medicine Epidiolex® (cannabidiol or CBD) for the treatment of seizures associated with Lennox-Gastaut syndrome (LGS), a rare type of childhood-onset epilepsy
Orrin Devinsky, M.D of New York University Langone Medical Center's Comprehensive Epilepsy Center and principal investigator in the trial told BioSpace.com. "The positive outcome in this second trial of Epidiolex in patients with Lennox-Gastaut syndrome demonstrates the effectiveness of this product in this particularly difficult to treat, childhood-onset epilepsy," stated Orrin Devinsky, M.D., of New York University Langone Medical Center's Comprehensive Epilepsy Center and principal investigator in the trial. "The data from the Epidiolex Dravet and LGS studies offers the prospect of an FDA-approved CBD medicine that shows both clinically meaningful seizure reduction and a consistent safety and tolerability profile. I believe Epidiolex has the potential to become an important new option within the field of treatment-resistant epilepsy."
"Today brings great news for the Lennox-Gastaut Syndrome community," said Christina SanInocencio, Executive Director of the Lennox-Gastaut Syndrome Foundation. "The announcement of a second set of positive results with Epidiolex is exciting as they offer much needed hope for patients and their families living with this debilitating condition where new treatment options are desperately needed."
"The Epilepsy Foundation is thrilled to learn about the recent preliminary results for an innovative new therapy from GW for LGS. LGS in so many cases is extremely difficult to treat, and is an incredible challenge for children and families. We feel a tremendous sense of urgency to stop seizures, and believe that the pursuit of new therapies offers hope to individuals who have no currently available therapy to effectively stop their seizures. The Epilepsy Foundation will continue to be a champion for GW's efforts to pursue this innovative new therapy as studies progress. We thank GW and all our partners who invest in a better tomorrow for people with epilepsy," stated Philip Gattone, President and Chief Executive Officer of the Epilepsy Foundation.
"We are very pleased to report this second positive Phase 3 trial in seizures associated with Lennox-Gastaut Syndrome. This is the third positive Phase 3 trial for Epidiolex reported in 2016. All three trials provide GW with robust evidence to support the efficacy and safety of Epidiolex. This latest trial also shows that Epidiolex likely has an effective dose range, allowing for dose flexibility to address individual patient needs. These compelling results make us more determined than ever to make this important new medicine available to patients who suffer from these treatment-resistant childhood-onset epilepsies," stated Justin Gover, GW's Chief Executive Officer.
Article source and more information: BioSpace.com