Thursday, November 12, 2020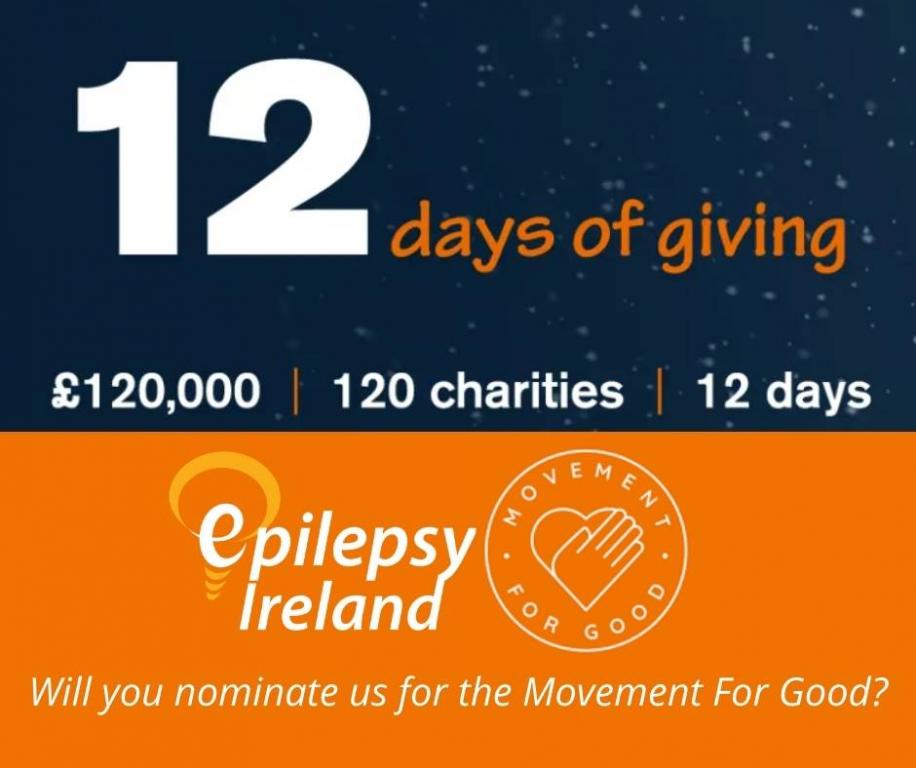 Ecclesiastical have launched a "12 Days of Giving" Movement for Good fund - and we need your help!
The 12 Days of Giving campaign is open to charities in the UK and Ireland and will share £120,000 across 120 organisations - with each award of £1,000 to be drawn each day from the 7th - 22nd of December. 
In the current climate with COVID-19 and as we look to 2021, this would be a welcome funding boost to receive at the end of the year - but we need a few seconds of you time. 
In order to be in with a chance of availing of this funding, we need your nominations - which can be done in a matter of seconds. You can nominate us by following the steps outlined below:
2) Input our Chariy number - which is 20010553 (Brainwave - Irish Epilepsy Association will appear; don't worry, that's us!)
3) Input your details
4) Hit submit!
And that is that! Thank you for your continued support throghout the pandemic and remember, we are still here for you. Please do not hesitate to get in touch if we can be of support to you with your or your family member's epilepsy.