Thursday, December 16, 2021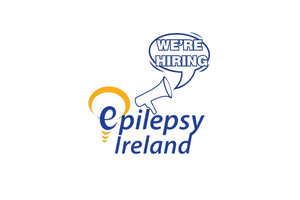 Epilepsy Ireland are currently seeking candidates for the position of Training & Quality Manager.
The successful candidate will become part of our organisation's senior management team and will be responsible for consolidating, developing and expanding the training offered by Epilepsy Ireland for a range of diverse audiences.
A brief role summary and application details are included below. We look forward to meeting our new Training & Quality Manager!
Role Summary
Reporting to the CEO, the Training and Quality Manager is a vital role in our organisation and will be pivotal to our efforts to consolidate, develop and expand the training offered by Epilepsy Ireland for a range of diverse audiences.
The successful candidate will manage and develop our accredited Epilepsy Awareness and the Administration of Emergency Medication (Buccal Midazolam) programme for professionals in education and healthcare settings as well as deliver sessions as part of a wider team of trainers.
They will also lead on the development and on-going management of Epilepsy Ireland's e-learning platform which will host a range of epilepsy education and self-management modules for people with epilepsy and parents of children with epilepsy.
The Training and Quality Manager will also manage the organisation's compliance with quality assurance standards and for developing & implementing an internal training strategy.
Role Requirements Summary
Relevant 3rd level qualification (for example, Nursing, Teaching, Applied Social Care, Adult Education, Youth/ Community/ Education/ Training equivalent). Work directly related to epilepsy education and knowledge/ experience of epilepsy will be an advantage.

Experience of designing, delivering and managing training programmes geared to the needs of a wide range of groups, for example health, education or community settings.
Excellent written and verbal communication skills.
Excellent co-ordination, project management, presentation and administration skills
Flexibility and adaptability and to be able work as part of a wider team.
A full description of the role and role requirements can be downloaded below.
This is an exciting opportunity to grow and develop an already successful training function and make a real difference to the lives of people with epilepsy. If you are passionate about learning, professional development and organisational quality and you meet the criteria above, we would love to hear from you.
To apply, please send your Curriculum Vitae with a covering letter explaining why you wish to apply for the position and highlighting your relevant skills and experience to Cathy Powell at recruitment@epilepsy.ie. Please use the reference 'Training and Quality Manager' when applying.
The closing date and time for receipt of applications is 4pm on Tuesday, 18th January 2022.
Epilepsy Ireland is an equal opportunities employer.