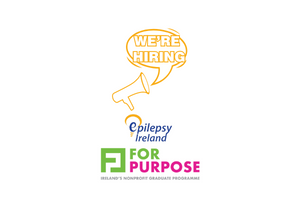 Epilepsy Ireland have recently begun the recruitment process to find our new Fundraising & Development Executive.
The Fundraising and Development Executive will play a key role in our Fundraising and Development team. The chosen candidate will promote Epilepsy Ireland to potential new donors, corporate partners, and other relevant bodies with a view to increasing our fundraising capacity to support our vital services, awareness-raising projects, advocacy campaigns and investment in research. 
The recruitment process is being conducted by 'For Purpose' – Ireland's non-profit graduate programme and the successful applicant for this role will be a part of the For Purpose Graduate Programme.
The closing dates for applications for this role is October 22nd at 5pm, and if you are interested in learning more about the role and applying, please visit the For Purpose website.