Thursday, August 26, 2021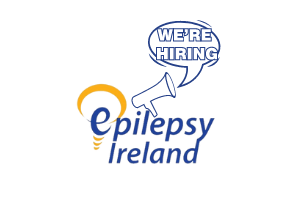 We are delighted to be expanding our Communications team at Epilepsy Ireland through a newly created position of Communications Executive. 
This new role will be pivotal to our efforts to increase public understanding and awareness of epilepsy and Epilepsy Ireland. Our desired candidate will manage our media volunteer list, pitch stories to the media, contribute to our flagship awareness days such as International Epilepsy Day and Purple Day and work within the organisation to ensure that all aspects of Epilepsy Ireland's work is being effectively communicated across media, our website and social media channels. An interest in people and storytelling is vital to this position alongside an energetic and self-starter attitude.
You can read and download the detailed role summary by clicking HERE.
If you would like to apply for this position, please send your CV and a cover letter outlining your suitability for this role to Catherine Powell at recruitment@epilepsy.ie by 5pm on September 10th.
We look forward to meeting our new Communications Executive!!