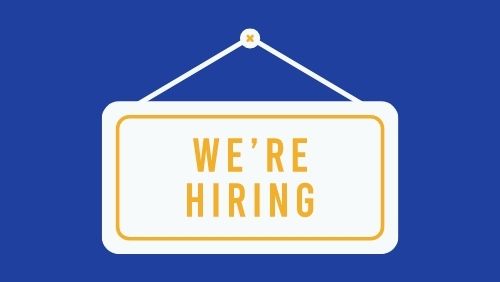 Epilepsy Ireland currently has a vacancy for the position of Administration Assistant within our Training for Success team in Atlantic Technological University.
JOB DESCRIPTION
Title: Training for Success Administration Assistant
Location: TFS Office, Atlantic Technological University, Ash Lane, Sligo
Hours of Work: 20 hours per week (specific hours to be agreed with TFS Manager)
Contract: 1 year fixed term contract to end 1st June 2023
Reporting to: TFS Course Manager & Director of Services
Terms: €13.00 per hour/20 hours per week
Duties
To assist the Programme Manager in all aspects of the Training for Success programme, including timetabling, recruitment, programme development & delivery
Compile quarterly Statistics, and weekly timesheets
Liaise with the MSLETB Office and ATU Finance department
Data entry of results into the Results capture system
Liaise with External Authenticator
Ensure the Specialist Training Provision Operating Guidelines are adhered to
Assist with Peer reviews and internal verification of course modules
Procure office supplies and other materials and services necessary for the course
To act as a resource, to advise participants of entitlements and direct them to appropriate services.
To identify opportunities to raise profile of Training for Success so as to assist in recruitment i.e. meetings, media posters, managing social media content etc.
To network with other relevant bodies and attend seminars/talks etc. which promote the aims and objectives of Epilepsy Ireland as it relates to Training for Success.
Flexibility and adaptability and to be able to learn and work as part of a wider team
Maintain confidentiality and GPDR guidelines
Other General Responsibilities:
To demonstrate a commitment to the work of Epilepsy Ireland and to carry out the work of the organisation in an efficient and effective manner
To uphold the reputation of the organisation and represent Epilepsy Ireland in a professional manner
To undertake other tasks and responsibilities as deemed appropriate by the Manger/Organisation
To operate within the organisational policies and procedures and code of conduct
Person Specification
Minimum
Relevant qualification (e.g. Business Administration, Office Administration etc.)
Minimum 2 years' experience working in an administration setting preferably with some experience of the education or voluntary sector
Exemplary written and oral communication skills
Excellent general communication skills with the ability to show empathy and understanding and to deal with a diverse range of stakeholders
Highly organised with ability to self-motivate, self-manage and plan own workload
High level of computer literacy
Preferable
Knowledge of epilepsy, disability, education or non-profit/ health-related settings will be an advantage
Applications
Please send your Curriculum Vitae with a cover letter explaining why you wish to apply for the position and highlighting your relevant skills and experience to Catherine Powell at recruitment@epilepsy.ie
Please use the reference 'TFS Administration Assistant' when applying.
The closing date for receipt of applications is 5pm on Friday 20th May 2022. Initial shortlisting will be on the basis of the information contained in the CV and cover letter.
First interviews will be held on 26th / 27th May. The first interview will reduce the initial short list and remaining candidates may be invited for a second interview.
The role will be subject to Garda vetting, verification of qualifications and reference checks.
For the moment, we do not require the assistance of recruitment agencies.
Canvassing will disqualify.
EPILEPSY IRELAND IS AN EQUAL OPPORTUNITIES EMPLOYER