Wednesday, September 29, 2021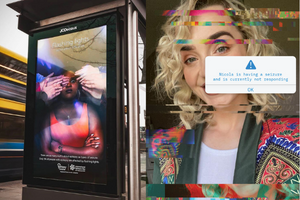 International Epilepsy Day takes place next year on the 14th February 2022. 
#EpilepsyDay is a huge day in our calendar as we seek to educate the public about the condition. We do this through our campaign messages and through our dedicated media volunteers who take to all forms of the media to share their stories to encourage their friends, family and colleagues to learn more about epilepsy.
In recent years, we have focussed on myths associated with epilepsy (International Epilepsy Day 2020) and on key messages around seizure first aid (International Epilepsy Day 2021).
We are now in the process of planning our campaign for next year - and we'd like to hear from you!
We'd really appreciate if you could spare a few minutes to complete our survey regarding our International Epilepsy Day awareness campaign for 2022 and let us know what you think. 
Please take our survey on surveymonkey and let us know what you would like #EpilepsyDay in Ireland 2022 to focus on.
Thank you in advance for your feedback!