Virtual Epilepsy Education Session - with Dr. Kevin Murphy & Geraldine O'Rourke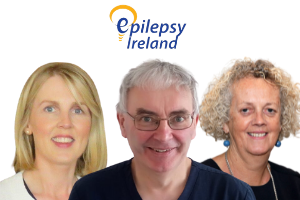 Our Virtual Epilepsy Education Sessions have become a feature of our service throughout the pandemic and have proved extremely effective in providing vital information about the condition to people with epilepsy and their families.
We have recently started delivering these sessions to healthcare professionals in order to help them get a wider understanding of the condition for patients with epilepsy under their care. 
We are delighted to be joined at this session by Dr. Kevin Murphy from Sligo University Hospital. Dr. Murphy is a Consultant Neurologist and Epileptoligist. He has been working in Sligo University Hospital since 2008 and Dr. Murphy started the first neurology clinic in the North-West of the country. He will provide vital expertise for healthcare professionals on epilepsy and how to treat it.
Dr. Murphy will also be joined by Epilepsy Advanced Nurse Practitioner, Geraldine O'Rourke. Geraldine will explain the role of an Epilepsy Nurse Specialist while also discussing the administration of Buccal Midazolam; Anti-Epileptic Drugs and other matters such as sleep safety and hygiene.
Our Community Resource Officer for the North-West region Agnes Murphy will also be in attendance to explain how Epilepsy Ireland can help you support your patients. 
We hope that by the end of the event you will have a much wider knowledge of epilepsy which will help assist you in your treatment of patients of epilepsy. We look forward to welcoming you on the night. 
WHEN: June 15th, 16:00 - 18:30pm
WHERE: Online, via Zoom!
REGISTRATION:
To register, click
HERE
. Please note that this event is for healthcare professionals based in Ireland 
ONLY; 
if you have any questions about this event, please contact Agnes on
amooney@epilepsy.ie
.