Tipperary : Briana Lynch Memorial Cup in aid of Epilepsy Ireland.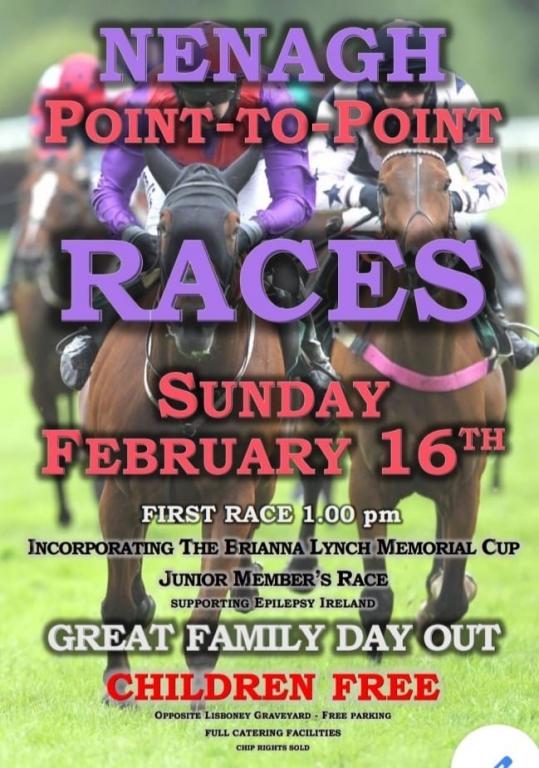 Sunday, February 16, 2020
On Sunday 16th February, as part of the Nenagh Point to Point, a special junior race will take place in memory of little Brianna Lynch. 
In her short life, Brianna lived with a number of conditions - including epilepsy - but faced all of them with a smile and despite being taken too soon at the age of 9, made a huge impact in the lives of those around her. 
In her memory, and to celebrate Brianna's love of animals and horses in particular, her family & friends have organised a special race to raise vital funds for Epilepsy Ireland.
Epilepsy Ireland will also be in attendance on the day through our Community Resource Officer for the area, Veronica Bon, and our Communications Officer, Paddy McGeoghegan to help Brianna's family and friends to raise awareness of epilepsy.
A special GoFundMe page has been set up to raise funds in Brianna's memory and if you would like to support, you can do so here. 
Epilepsy Ireland would like to thank Brianna's family for their dedication in raising awareness of the condition in the most difficult of circumstances - in particular, her mother Arabella - and indeed, the wider Tipperary Community for  the outpouring of support that has been given to this event. 
The Brianna Lynch  Memorial Cup is set to take place at 3.20pm but Epilepsy Ireland & Brianna's family will be in attendance from 1pm to race awarenes of epilepsy amogst attendees on the day. If you're in the area on the day, feel free to come along and show your support!
WHEN: Sunday 16th February
WHERE: Lisboney, Nenagh, Co. Tipperary
TIME: Brianna Lynch Memorial Cup set to take place at 3.20pm