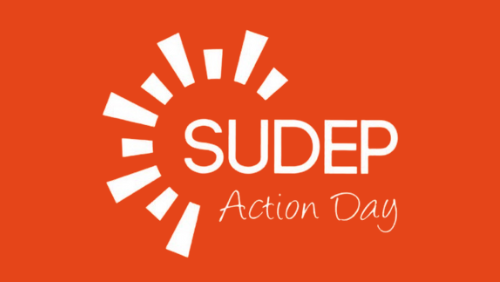 19 Oct 2022
SUDEP Action Day is a day in which we raise awareness of Sudden Unexpected Death in Epilepsy. This is a rare but devastating aspect of epilepsy and while there is a lot we still do not know about SUDEP, there are factors which we know contribute to increased SUDEP risk. 
SUDEP Action Day aims to educate the epilepsy community about SUDEP so they are aware of these risks and discuss them with their medical team. The day also represents an opportunity to remember those who have sadly passed away due to SUDEP or an epilepsy-related death. 
Join with us on the day to raise awareness of SUDEP on SUDEP Action Day. Visit the 'SUDEP' section of our site to learn more about SUDEP.