SUDEP Action Day 2021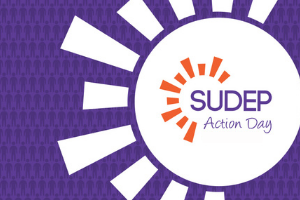 Wednesday, October 20, 2021
SUDEP Action Day 2021 will take place on Wednesday, October 20th this year - a date change from the traditional date of October 23rd.
SUDEP Action Day is an extremely important date in our calendar as we aim to raise awareness of a rare but devastating aspect of epilepsy. On the day, we encourage people with epilepsy to learn more about SUDEP and the actions they can take to help reduce the risk while we also take time to remember those who have sadly passed away from SUDEP. 
To learn more about SUDEP, click HERE.
Further details on SUDEP Day 2021 will be shared on our website and social media channels as the day approaches. 
#SUDEPActionDay2021