A new series of Stress Control online sessions are set to begin on Monday, May 11th. These are undoubtably stressful times and for many people with epilepsy, stress can lead to increased seizures so it's important to do what you can to help manage your stress in the current environment.
The sessions will be led by Dr Jim White, consultant clinical psychologist and will be broadcast on youtube live. The timetable for the classes and what is covered is contained in the image below: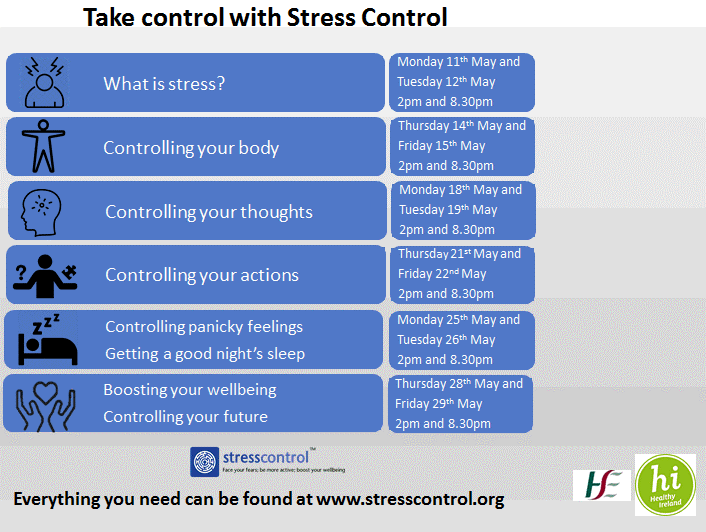 For  more details on this course, you can visit www.stresscontrol.org by clicking here.
Further details on Epilepsy & Corornavirus - and additional advise & supports - are available here.