Friday, February 15, 2019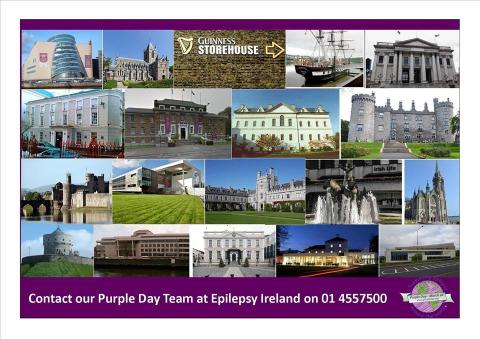 Support Epilepsy Ireland by getting involved in 'Purple Day 2019' and hosting a purple themed event such as a Coffee Morning, Wear Purple to Work/School, Purple Run or create your own event.  You could also ask your local town hall to light up purple to raise awareness about epilepsy. To find out more, contact our Purple Day Coordinator Luke Meany on 01 4557500 or lmeany@epilepsy.ie. 
Purple Day is an international grassroots effort dedicated to increasing awareness about epilepsy worldwide. On the day, people in countries around the world are invited to wear purple and host events in support of the condition. Purple Day is the brainchild of a young Canadian girl Cassidy Megan. Cassidy created the idea in 2008, motivated by her own struggles with epilepsy. Her goal is to get people talking about epilepsy in an effort to dispel myths and inform those with seizures that they are not alone.