A major week for epilepsy awareness is on the horizon with #EpilepsyWeek taking place from 24th to 30th May.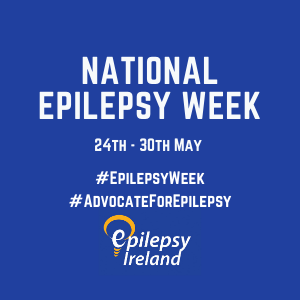 During the week, Epilepsy Ireland will raising awareness of key advocacy issues which we are campaigning on and the impact these matters have on people with epilepsy and their families. These will include Free Travel, Reasonable Accommodations during state exams, the ongoing Sodium Valproate(Epilim) campaign - amongst others. We will also be encouraging our members and supporters to contact their local politicians to raise these most important issues with them and seek action in resolving them.
Stay tuned to all our social media channels for more on #EpilepsyWeek and our campaign to #AdvocateForEpilepsy.