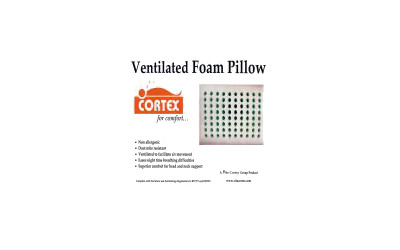 Seizures occurring during sleep are qualitatively different from seizures which may happen when one is awake. However, due to the context in which they may occur it is advisable to avoid soft pillows which can cause breathing to be obstructed if the person turns their face into the pillow during the seizure.  These pillows come with a washable  Pillow cover for this type of Pillow.   Please refrain from using a standard Pillow Case/Cover.  Pillow Covers will be on sale soon if you wish to purchase extra pillow covers. . 
The price per pillow is €40.00 including postage within Ireland this rate is for non members and lapsed members of Epilepsy Ireland.  For  posting outside Ireland, postal rates will cost more, call 01 4557500 to enquire for price
August 2020:
Note: Many of our staff are still working from home and unfortunately that means there will be a delay in having pillows sent out.  Please bear with us in these challenging times. As soon as is physically possible, your pillow will be sent out. Thank you, and take care.