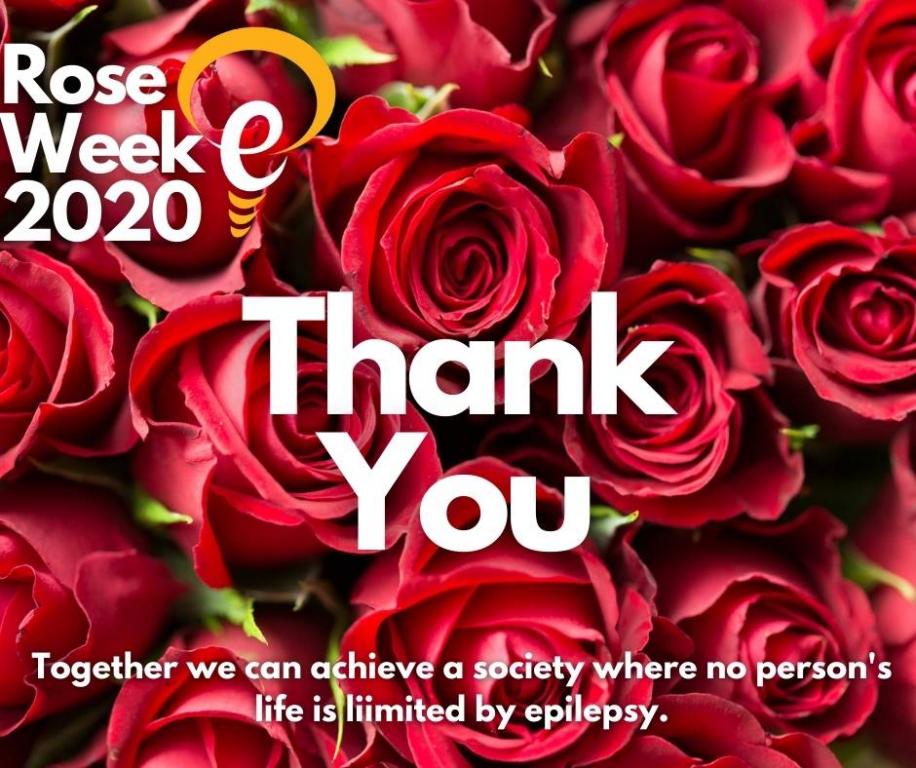 With our national fundraising week, Rose Week, now behind us we want to express our thanks and gratitude to everyone who contributed to the week; took part in a socially distant fundraising event; donated; or liked & shared our posts to increase awareness of our work. 
These are difficult times due to the ongoing pandemic with our fundraising income reduced by 50% as as result. Now more than ever, we need your support and we were delighted with the response we received during Rose Week.
Rose Week is a week where Epilepsy Ireland focus on the fact that we need to fundraise in order to support our services for people with epilepsy and their families across the country. Througout the pandemic, we have remained available to offer vital suppports to people with epilepsy and their families across Ireland. It is only with your support that we can continue to offer this service. 
While Rose Week is now over, you can still contribute to the week - and read more about the week itself - by clicking here.
Thank you once again for your continued support throughout the pandemic and remember, we are still here for you. Details of your local Community Resource Officer can be found here.