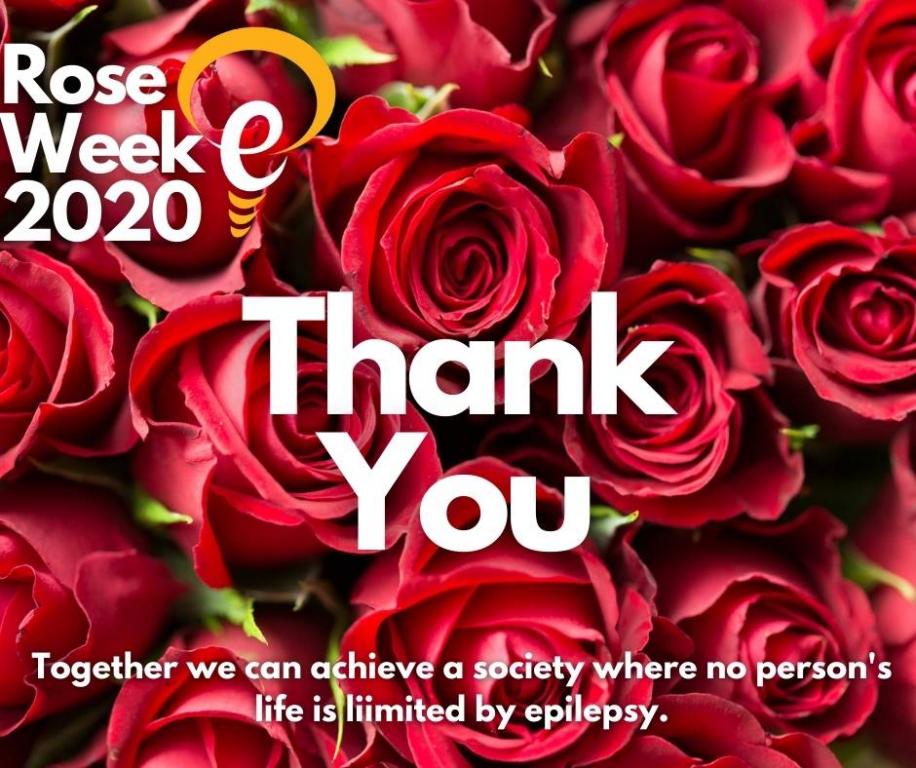 Rose Week 2020 took place from October 12th – 19th. Given the backdrop of COVID-19, our National Fundraising Week was entirely online and throughout the week, we sought supprt via online donations on our website; by text and by donating on Facebook.  Throughout the week, we shared testimony from people who have used our service and encouraged people to - where possible - devise a socially distant fundraising challeneg to seek support for our wok.
On this page, we have linked to some of the stories that have been shared as well as some of the fantastic efforts which were undertaken in support of our work.
Remember, it's not too late to donate!! You can do so by clicking  HERE or by texting "ROSES" to 50300 to make a donation of €4 and encourage friends and family to do likewise! (100% of your donation will go to Epilepsy Ireland. Some mobile operators charge VAT so a minimum of €3.25 will go directly to Epilepsy Ireland. Service Provider: LIKECHARITY. Helpline: 0766805278).
Etain's Story
Etain Delaney provided written testimony about how our services have supported her with her child's epilepsy during #RW2020. You can read her testimony here.
Rick's Alternate Universe
Our patron, Rick O'Shea provided a different style of testimony for #RW2020 by taking us on a journey to an alternate universe. You can take the journey there here. 
Louise's Story
Louise Young from Wexford provided testimony on the support she has gotten through her local Community Resource  Officer during the pandemic. You can watch her video here. 
Jennifer's Story
TD Jennifer Carroll MacNeill described her experience of using our services during #RW2020. You can watch her video here. 
#40for40
A massive community and team effort  was undertaken by rugby club, UL Bohemian during Rose Week. Spearheaded by their forwards coach and World Cup Winner, BJ Botha - who has a personal connection to epilepsy through his son Owen - the team decided to complete 40,000 push-ups in recognition of the 40,000 people living with epilepsy in Ireland today in order to raise funds for our work. You can read the article about this here and donate to their fundraiser in support of our work here.
Lorna's Challenge
Lorna Doolan tried to think of as many novel ways possible to support our work during #RW2020 including a McNugget eating challenge and completing 1km on a space hoppper while dressed as a Power Ranger!! You can donate to her efforts here.
We would like to thank everyone for their support throughout Rose Week 2020. It is greatly appreciated in these most difficult of times. Now more than ever, we need your support due to the difficulties caused by COVID-19 so if you did not get the oppurtunity to donate during the week, please consider doing so now so we can continue our work towards a society where no person's life is limited by epilepsy.