University College Cork Researcher, Carla Engel, has contacted Epilepsy Ireland seeking input from young adults with epilepsy to complete an online survey for ongoing research on the factors surrounding the well-being of young adults with long-term conditions or illnesses.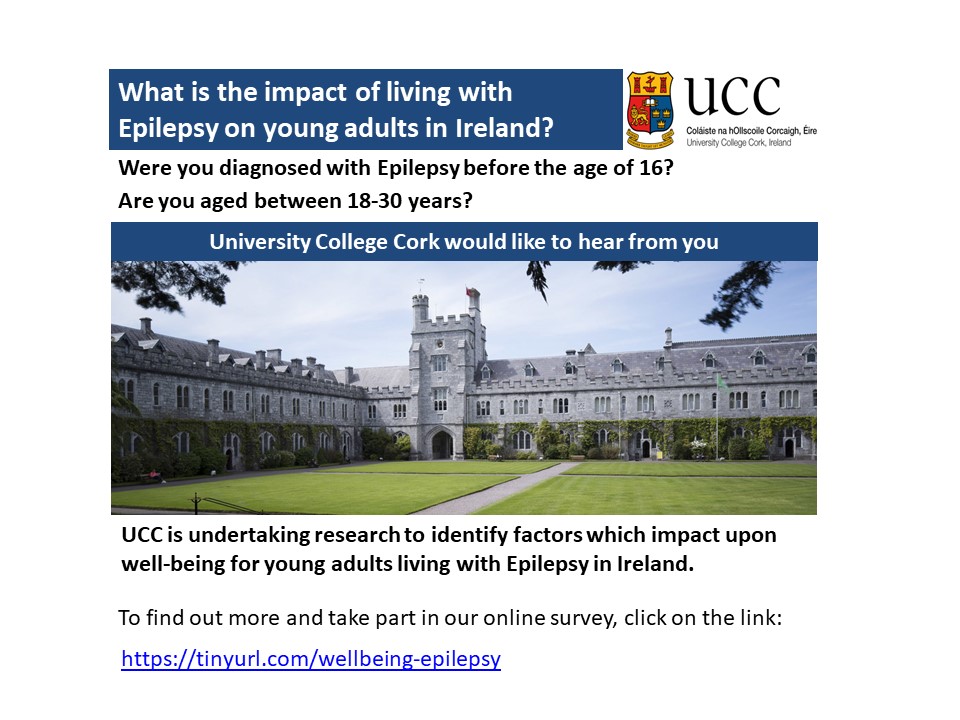 In particular, the college are seeking respondents between the ages of 18-30 in and your potential involvemnet will require completing an online, anonymous survey. 
The goal of this research is to help identify key areas for support and intervention for young adults living with long term conditions or illnesses. 
The survey can be accessed at the following link and should you have any further questions regarding this, please contact Carla via email on 119226932@umail.ucc.ie.