Tuesday, February 16, 2021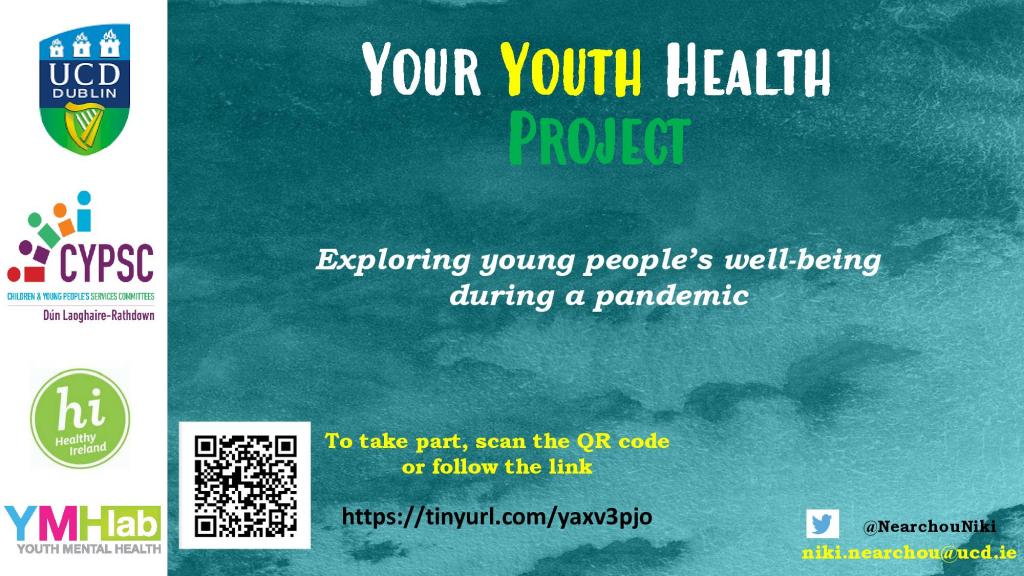 A new research project from the University College Dublin School of Psychology - in collaboration with Dún Laoghaire-Rathdown Children's and Young Peoples' Services Committee and Healthy Ireland - is seeking feedback from young people about their emotional wellbeing during the pandemic. 
The projects investigators are also keen to have feedback from young people living with long-term health conditions and have sought that we share the survey to our younger members, supporters and followers in order to get insight on how the pandemic has affected the emotional wellbeing of young people living with epilepsy. 
The survey is anonymous and is seeking responses from young people aged 12-25. The completed research will aim to inform youth services on how they can better support young people. 
There are two surveys, which we have linked to below:
Should you have any further questions regarding this project, please contact Dr. Niki Nearchou by emailing niki.nearchou@ucd.ie. We look forward to sharing the results of this study when it becomes available. 
We know that these are difficult times for so many so we would like to remind young people with epilepsy that may be reading this that we are still here for you - if you need any advice or support with your epilepsy during these challenging times, please do not hesitate to get in touch with your local Community Resource Officer. You can find their details HERE.