Thursday, November 19, 2020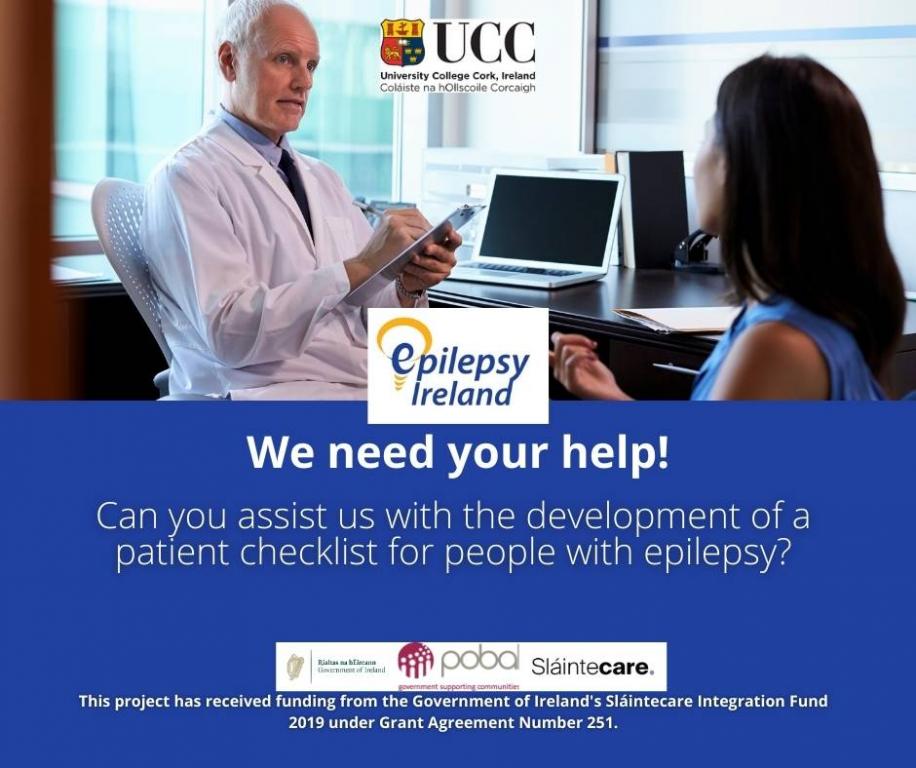 Epilepsy Ireland are currently working together with University College Cork to investigate the feasibility of a patient "checklist" for people with epilepsy.
The idea behind such a checklist would be to assist people with epilepsy in their consultations with the GP. Epilepsy is an incredibly individual condition and one that can have a number of factors involved - such as seizure frequency; medication side-effects; changes in seizure presentation; lifestyle changes etc.
Because there is so much that has to be monitored with the condition, a person with epilepsy may not always discuss each of the factors mentioned above (and more alongside these) in the limited time they have with their GP. A prospective checklist would act as an aid to ensure that important issues for people with epilepsy do not go undiscussed with the person who is the first point of contact for their healthcare - their local GP.
We are pleased to be investigating the development of such a resource with the support of the Sláintecare Integration Fund however, we need your help in order to progress this project.
We are seeking to speak to adults with epilepsy to explore the patient checklist further and what you feel any prospective checklist should include.  Indeed, we'll also be seeking to establish your views on whether you feel that such a checklist would be valuable resource to prepare for your GP consultations.
If you would like to take participate, you will be asked to take part in a one-to-one interview via telephone or zoom (whatever you feel most comfortable with).
Please contact Emma Shanley by emailing 117754101@umail.ucc.ie or  our Director of Services, Tara Smith tsmith@epilepsy.ie to register your interest and indeed, if you have any further questions or require any further information.
Thank you for your support.