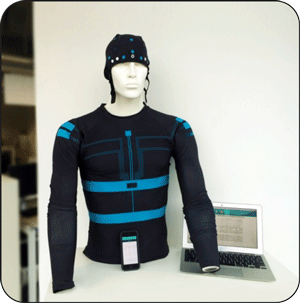 The Neuronaute top and cap outfit, has reportedly been passed for use in assisting to identify epilepsy by the European health services, including the NHS.
Developed by French smart clothing company BioSerenity the outfit diagnoses the neurological condition more quickly. It has sensors which track electrical activity from the brain, heart and muscles.
The outfit is connected to a smartphone and a recording of seizures can greatly assist the wearer's neurologist. The company is aiming to use the data recorded to develop epilepsy research as anonymous information will be collated.
Article source: Epilepsy Today