We are proud to call Expert Electrical our charity partner for 2020 & 2021. Expert Electrical are Ireland's largest electrical retailer with a network of 67 stores nationwide. 
We are delighted to have their support and we look forward to working together to achieve a society where no person's life is limited by epilepsy. 
With our partnership beginning in early 2020, Expert Electrical assisted us with our efforts on Purple Day to highlight some of the lesser known facts about epilepsy and by sharing our International Epilepsy Day campaign with their followers - all of which has helped to create awareness around a condition that 40,000 people live with in Ireland today.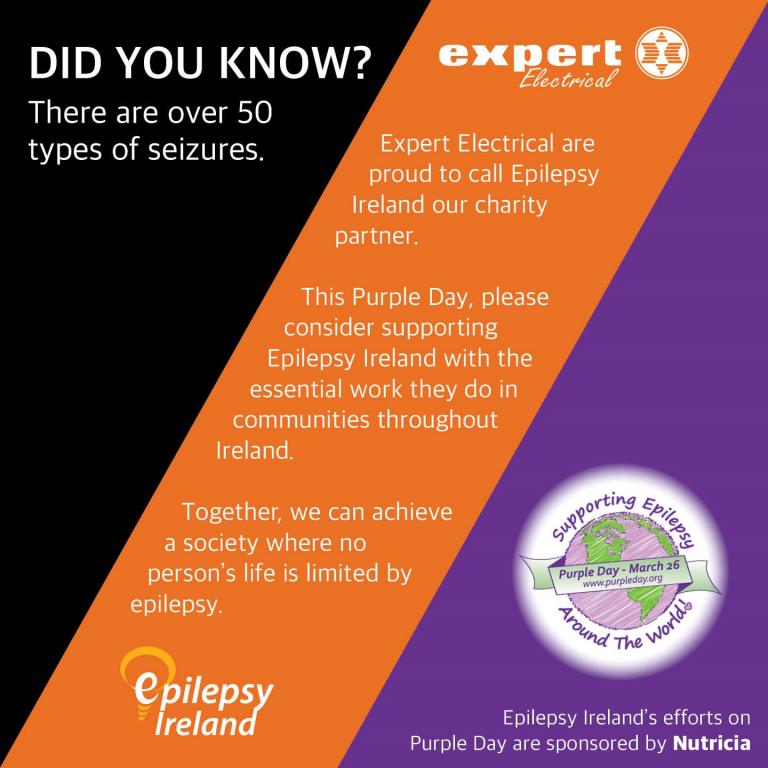 Like Epilepsy Ireland (through our Community Resource Officers), Expert Electrical offer a local service. For further details on your local Expert store, click here.
Further details on Expert Electrical are included below:
Should you be interested in teaming up with Epilepsy Ireland as your corporate or charity partner, please contact our Head Office on 014557500 or email us at info@epilepsy.ie and one of our team will be in touch!