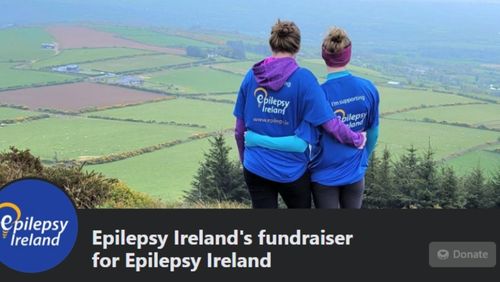 A really common and important tool for fundraising are online fundraisers.
Various platforms allow you to showcase your incredible efforts in support of Epilepsy Ireland and create pages for you to share with family, friends or colleagues via social media, email or text to help encourage donations in support of our work.
Most platforms will ask you to write a bit about why you are fundraising and allow you to add photos and give updates to people who donate. Different platforms have different features so you can choose one that best suits you and your fundraiser. Some of them allow for "teams" to be created, if you are organising an event with a group of friends. Some also have fitness app integrations if you are planning on doing a run/swim/hike.
We have listed the platforms where we are available as a beneficiary below, and have linked to how to set up fundraisers on each platform
Note that the majority of fundraising platforms do have processing fees which means the total raised and donated to Epilepsy Ireland can be slightly less than expected when these fees are charged. The exception to this is Facebook and Instagram fundraisers - where there are no processing fees and funds are automatically transferred to Epilepsy Ireland. 
When selecting a platform, the most important thing is choosing the one that best suits you, your fundraiser and indeed, what you feel will be best to those who you are appealing to donate. 
Our team are here to help advise if you have any queries so please email us on fundraising@epilepsy.ie.