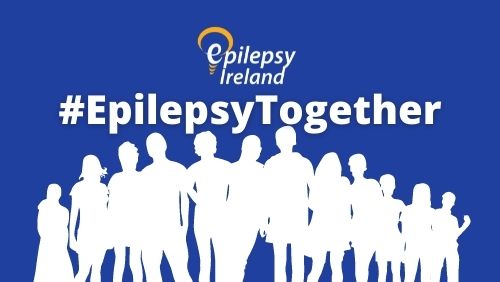 23 May 2022 - 29 May 2022
National Epilepsy Week takes place from the 23rd to the 29th of May and this year, Epilepsy Ireland will be joining with our colleagues in the UK to explore the theme of You, Me and Epilepsy.
The theme aims to show how by working together, we can create greater awareness around a condition which affects 40,000 people in Ireland today and how support & understanding from family, friends, colleagues, healthcare professionals, teachers and employers can be crucial to a person's journey with the condition.
Key to our awareness raising efforts throughout the week will be personal stories from people with epilepsy and their families. We have received fantastic testimonies from our volunteers and you can read these by visiting the 'National Epilepsy Week' section of our website. 
Please do like and share these stories on social media as they are shared and let's create greater awareness and understanding together. 
#EpilepsyTogether