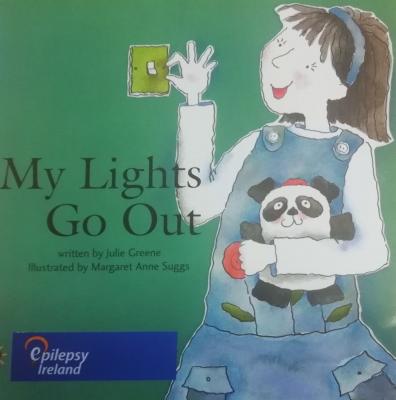 My Lights Go Out is a story about a little girl called Aoife. Aoife is 4 years old and has two brothers Sean and Pádraig and a dog named Sky.
One day Aoife experiences a seizure and the story explains the journey of what happens when a child is diagnosed with epilepsy. It is written as a simple starting point to explain epilepsy for young children.
Written by Julie Greene with beautiful colour illustrations by Margaret Anne Suggs. Copies are available from selected Epilepsy Ireland offices nationwide for €8 per copy.
Please note that due to the current situation with Covid19 and with staff working from home, there will be a delay in processing shop orders. Please bear with us during this challenging time - we look forward to normal service resuming as soon as possible. Stay safe!