Even though cases are reducing, these are undoubtably stressful times for everyone. COVID-19 does not discriminate and has affected everyone in the country. However, for people with epilepsy, stress can lead to an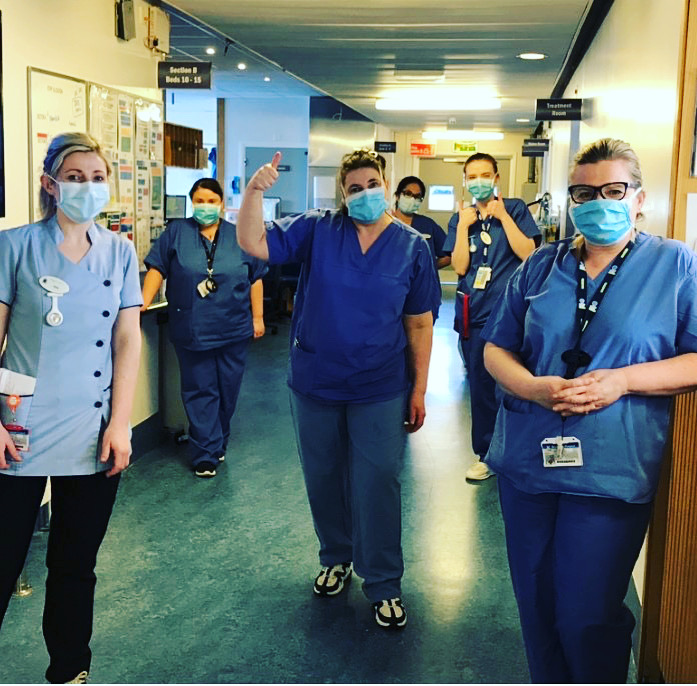 increase in seizures. Therefore, it is important for you to mind your mental health and manage your stress in so far as possible. Like epilepsy, stress is something that is very individual so what works for one, may not necessarily work for the other so try new things, occupy the mind as much as possible, binge on Netflix if you find it helps and remember we are all in this together and this will not last forever.
The following are a collection of comments from our staff from throughout lockdown on how they occupied their minds during COVID-19 which may still be of help to you:
"I think it's important to accept that these are stressful times and that it is completely normal to feel overwhelmed. I found that by acknowledging and accepting that these are stressful times actually helped reduced my stress levels."
"There seems to be a bit of COVID19 activity shaming going on at the minute on social media. Just because you haven't learned Spanish, finished 100 books in 2 days or done your 2k under 2minutes, doesn't make you any less adequate. The most important thing is that you stay safe and do what's right by you to get through this situation – if that doesn't involve having 100 new skills by the end of this situation, then so be it."
"I have really reduced my screen time in terms of news intake. I've turned off the news alerts on my phone and I only check it once an evening.  I found for me, it's really helped in maintaining focus on what I'm doing and helps you forget about the whole situation to a certain extent."
"I've been spending the time catching up with friends and family who I haven't got the chance to speak to in a while. They're often looking for something to do as well so it's mutually beneficial."
"The importance of physical exercise has really been highlighted to me during this period. I am no gym bunny by any stretch of the imagination but getting out and about within my area has been really helpful to me. I try to switch up the route as best I can as well to keep it fresh. I put the phone on silent too and really look at what's going on around me and you feel so much better after it."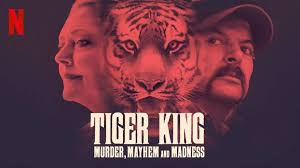 "Netflix has been my lifesaver – did anyone mention the Tiger King yet?"
"Sticking to and maintaining a routine has been very important to me. There's very little time for anything else when I've got through what I need to do for the day!"
"I have  family members working in health services who are very much at the face of the COVID response. It's very easy to get frustrated having to stay at home but I take solace in the fact that by doing so I'm also part of the national response to COVID19 and that we're all in this together."
"It feels like I've been having a mini – concert every night since the situation began. I've been listening to albums and bands that I haven't listened to in AGES. It's really taking my mind of things. Kings of Leon are due to play in my living room tonight!"
 "I gave baking a go to pass a bit of time. I can confirm that I am not going to be the next Mary Berry. I can also confirm that it's actually a bit of craic and takes your mind off things!"
"I would be embarrassed to say when the last time I read a book was before this situation began but it has allowed me to rekindle my love of reading.  Reading isn't everyone's cup of tea but for me, it's been a godsend over the last number of weeks."
"Laughter they say is the best medicine and releases healthy endorphins - youtube has loads of classic comic clips - who said we have to achieve anything other than keeping others safe by staying at home – I've been spending my free time looking and laughing at some of the great comics of times gone by!"
Remember – if what you're doing is helping reduce your stress levels in these strange times, keep doing it – don't be put off by what others appear to be doing/achieving. Remember we are here for you and please do not hesitate to get in touch if we can be of help.
Mindful Colouring!
Adult colouring books have become very popular in recent years as a way to manage stress & mental health however this free online resource applies mindfulness techniques as well. Click the link below to download your free booklet and get the pencils to work.
Keep your mind busy with a jigsaw challenge!
Across the country, we have seen how many people have kept their minds busy by dusting off (and completing) old jigsaw puzzles they have to pass the time. For those who don't have jigsaws at home, you can access a number of free puzzles online.
CLICK HERE TO COMPLETE FREE JIGSAWS ONLINE
Having trouble sleeping?
Check out the video below which talks about impotance of nightime routine which may help you during this time.
Yoga at your desk!
The video below looks at some techniques you can apply from the comfort of your own home which may help you de-stress!
Put your mind at ease and meditate..
It is easy for our minds to be racing in the current climate so why not try and put your mind at ease by trying this simple meditation technique
Gratitude Journal
In the current climate, it is easy to lose sight of the positives that surround us. Having a Gratitude Journal is an effective way of reminding ourselves of the good things we have in our life and can improve mental wellbeing. Why not try it out and see if it helps you? Tips and a copy of a journal are available here.
The importance of taking a break..
For those of new to working from home, it can be difficult to stick to routine and take allocated breaks. The article at this link has some important tips as to why it's important to step away from the laptop screen or desk and take a break - even if you are working from home.
How to recharge during COVID19
In the video below, Dr. Mike talks us through how best to maintain energy levels throughout this situation. Many of us are feeling very drained by this situation so why not apply some of  Dr. Mike's tips in your day to day.
Surviving COVID19 from a Psychological Perspective
Our colleagues in the International Bureau for Epilepsy have published a fantastic resource  on dealing with the psychological impacts this pandemic has brought with it. The document has useful tips that you may find of benefit during this time. The paper is summarised here or can be downloaded in full below.
CLICK HERE TO READ FULL PAPER.
How to get a good night's sleep!
Many have expressed difficulty in sleeping due to the changed world we are now living in. This podcast from the British Psychological Society discusses the importance of getting a good night's sleep and measures you can take to ensure you get the best sleep possible. 
Mindfulness session
In the current circumstances, many have begun to practice mindfulness techniques to help them through. The Mindfulness Centre have a free session available at the link below.
CLICK HERE TO LISTEN.
Excercises with Mark
Mark O'Reilly from FitVision has shared with us a series of videos on how to do basic excercises safely from home. You can watch these on our video resources page.
Tips for Managing Sleep Difficulties
Daniel O'Flynn from the HSE has 3 important tips on how to make sure you're getting a good night's sleep
---
See also - Additional Resources
See also - Tips on Managing Epilepsy